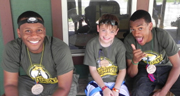 HoG needs volunteers for camp and special events. Can you help?
READ MORE
World Federation of Hemophilia
Distribution of Donated Factor
Hemophilia of Georgia supports the World Federation of Hemophilia by coordinating shipment of donated clotting factor to countries around the world. In the past few years, millions of units of soon-to-expire factor have been sorted, packaged and shipped to World Federation of Hemophilia chapters in dozens of countries, as shown in the illustration below: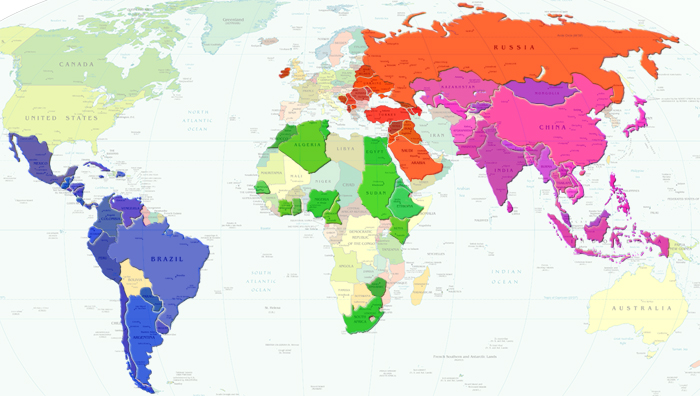 World Hemophilia Day
The World Federation of Hemophilia designated April 17 as World Hemophilia Day. To learn more about World Hemophilia Day, please view the video and other materials on www.wfh.org. Hemophilia of Georgia also encourages everyone to consider making a donation to the World Federation of Hemophilia.
Twinning Program
Hemophilia of Georgia also participates in the WFH's Twinning Program which pairs emerging treatment centers and hemophilia patient organizations in developing countries with corresponding centers and organizations in developed countries to help share knowledge, experience and best practices. Hemophilia of Georgia works with the Sociedad Hondureña de Hemofilia in Honduras. In 2008 the WFH honored Hemophilia of Georgia and the Sociedad Hondureña de Hemofilia as Twins of the Year.
Building on the success of past twinnings in Latin America, Hemophilia of Georgia has entered into a new twinning relationship with Federación Boliviana de Hemofilia in Bolivia. The goals of this twinning include advocating for access to diagnostic services, creating a registry of people with bleeding disorders, developing educational materials and workshops, and building the capacity of the organization to better serve the needs of those affected by bleeding disorders in Bolivia.
Physician Education
The World Federation of Hemophilia has adopted the Protocols for the Treatment of Hemophilia and von Willebrand Disease, published by HoG. This booklet provides detailed information on proper treatment for physicians and other medical providers.