Hops for Hemophilia
Date of Event: Saturday, September 25, 2021
Location
SweetWater Brewing Company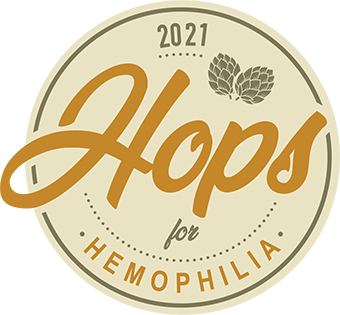 Raise a Glass · Raise Awareness · Raise Money for a Cure
We are excited to once again bring you an exciting night with craft beer, food, music, and community, all in support of bleeding disorder research for a cure. Wine, hard seltzer, sweet tea, lemonade, and water will also be served. Event Location: Sweetwater Brewing Company! (195 Ottley Drive
Atlanta, GA 30324) Masks are required to enter the event. CDC guidelines will be followed.
Become a Corporate Sponsor
There are several opportunities to support our cause while helping achieve your marketing objectives. Companies will gain valuable recognition in the community through this public event.
All sponsorships offer various brand exposure options and can be customized to fit your company's marketing and corporate social responsibility goals. View our sponsorship opportunities.
Ready to support bleeding disorder research? Email sponsorship@hog.org or call 770-518-8272.
Volunteer
Want to help make the event successful? We need volunteers to help with promotion and event logistics. For information about volunteering, please email mail@hog.org or call 770-518-8272.