Trot to Clot Walk Photos
The Trot to Clot Walk was held June 12, 2010 at East Cobb Park in Marietta, Georgia. More than 125 people participated and we raised almost $24,000. Many thanks to everyone who participated or contributed, particularly our sponsors. Congratulations to our top individual fundraisers: first place, Heather and Chris; second place, Chayse; and third place, Rebekah and Andy.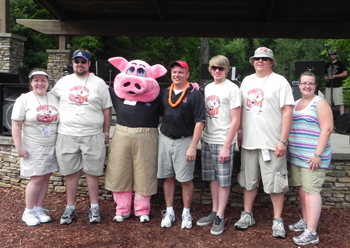 Everyone had a great time!