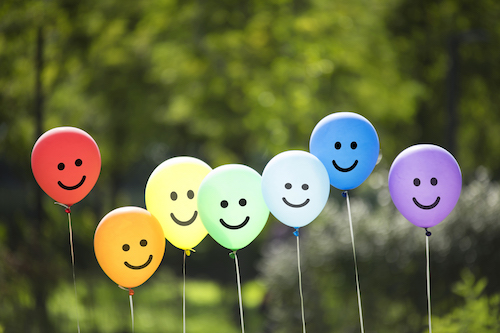 Congratulations to Our Newest Mighty Stickers!
We're excited to announce the latest members of Hemophilia of Georgia's (HoG's) Mighty Sticker Club. Congratulations to Bairon and Jonathan for mastering the steps of self-infusion. These steps include mixing the factor, selecting a vein, sticking oneself, infusing the factor and completing a treatment calendar.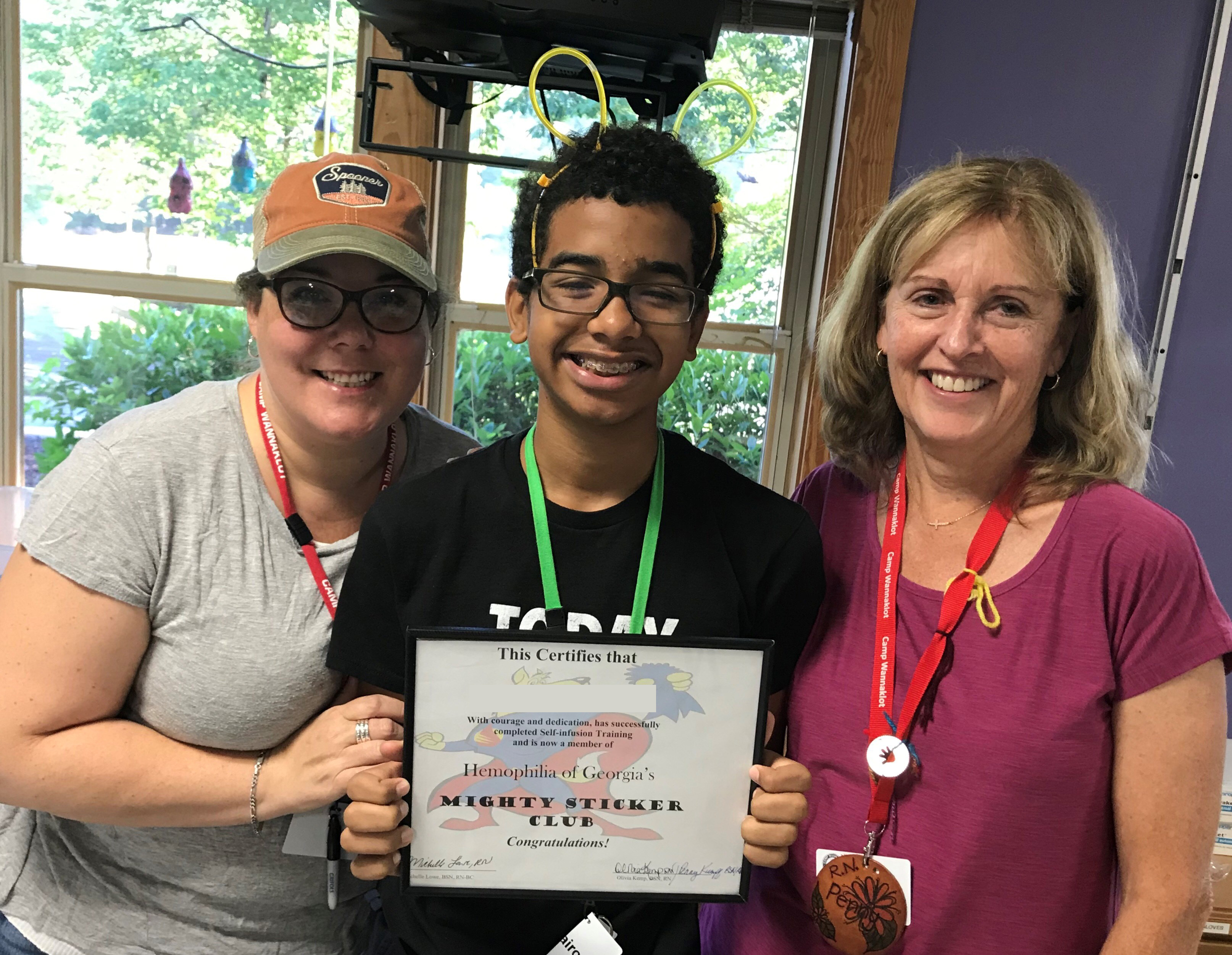 Bairon is 13 years old and has attended Camp Wannaklot six times over the years. This young man received his award at camp, along with a Visa gift card. His favorite pastime is swimming, and he enjoys reading comic books.
"Bairon is so brave and I'm happy to be a part in helping him establish independence in his own care," said Olivia.
Jonathan, a three-year veteran of Camp Wannaklot, received his Mighty Sticker award at school, along with a Game Stop gift card. He enjoys roller skating and playing video games. His favorite movie is How to Train Your Dragon, and he enjoys reading graphic novels.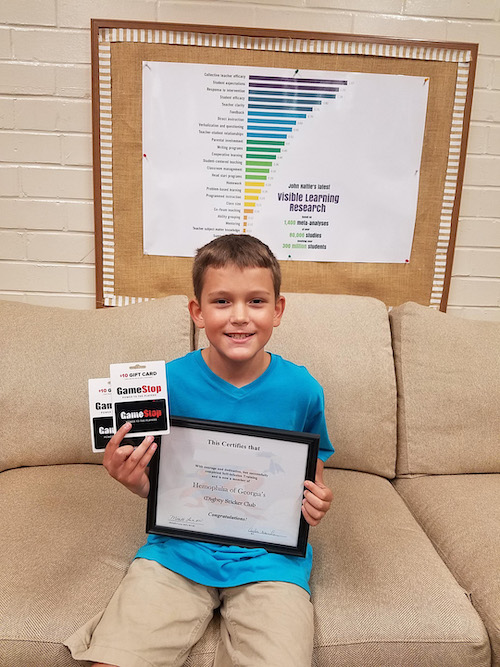 "Jonathan has worked really hard at conquering his fears with self-infusing," said Carlos. "It's rewarding to see not only the progress he has made since day one, but to also see him achieve a new level of freedom that he will carry with him throughout his life."