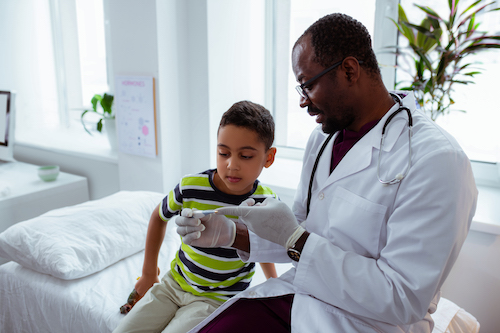 Healthcare Transition Guidelines for 5- to 8-year-olds with Inherited Bleeding Disorders
National Hemophilia Foundation's Medical and Scientific Advisory Council has established healthcare transition guidelines for the bleeding disorders community. The Hemophilia of Georgia (HoG) Social Work team wants to help you understand the key transition guidelines for various age groups.
Parents of children aged five to eight with bleeding disorders should know:
The need for your child to wear MedicAlert® jewelry
How to obtain MedicAlert® jewelry
How to ensure your child wears protective gear when playing sports
How to contact your hematologist and nurse at your hemophilia treatment center (HTC) if you have medical questions
If you don't know the answer to any of the questions above, please reach out to your HoG-assigned social worker or nurse by calling 770-518-8272.