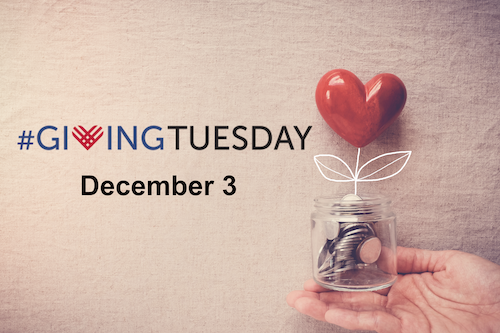 Join Us for #GivingTuesday
Will you help raise funds for the inherited bleeding disorder community in Georgia? On Dec. 3, Giving Tuesday harnesses the collective power of individuals, communities, and organizations worldwide to make a change and to give back. You can help improve the lives of those in Georgia who have been diagnosed with inherited bleeding disorders.
Watch our latest video to hear from families learning about their child's diagnosis and see why it is so important for those with inherited bleeding disorders to have access to specialized care like our nursing and social work programs.
We know that this community of ours is small, but we're also powerful. There are several ways you can help. Your donations are always appreciated and can be completed at your own convenience on our website.
You can also spread the word to family and friends on social media by:
Using a Hemophilia of Georgia frame around your profile picture on Facebook. You can choose from three designs.
Encouraging others to participate
Challenging others to match your donation
Creating a fundraiser from our Facebook page or by choosing the "Support a Non-profit" option where you post and select Hemophilia of Georgia
Share your stories of how Hemophilia of Georgia has helped or why medical research is so important.
Be sure to include our hashtags #BeTheCure and #GivingTuesday to reach more people and tag us so we can share your stories as well.
Let's make this Giving Tuesday the most successful one yet for those with inherited bleeding disorders in Georgia.
If you have questions or would like to speak to us about a donation, please contact HoG Director of Development Sarah Weikert at 770-518-8272.