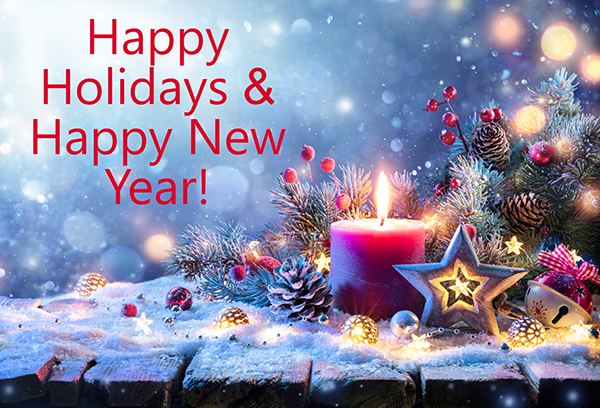 Happy Holidays and Happy New Year!
By Coleen Lou, Director of Communications
Hemophilia of Georgia wishes everyone a healthy holiday season and a Happy New Year! As we approach the coming year, it is important and helpful to reflect on the past year!
As a community and as an institution serving that community, we have all faced some challenges over the last two years! What is most important is how we face those challenges, rise above them, and learn from them. We are very proud of the way HoG has risen to meet these challenges and are continually looking for ways to improve our services.
HoG's Pharmacists do their absolute best to make you happy! They have decades of experience dispensing clotting factor medications and work closely with the hemophilia treatment centers and the HoG Outreach Nurses to coordinate clients' treatment plans.
YOU can help us provide the best service possible! If you are a client of Hemophilia of Georgia or the Beacon pharmacy, let us know how we are doing by taking our short survey.
Click on your pharmacy name below and give us your feedback.