Volunteer and Donors Honored at Reception
By Kelli White, Special Events/Volunteer Coordinator
H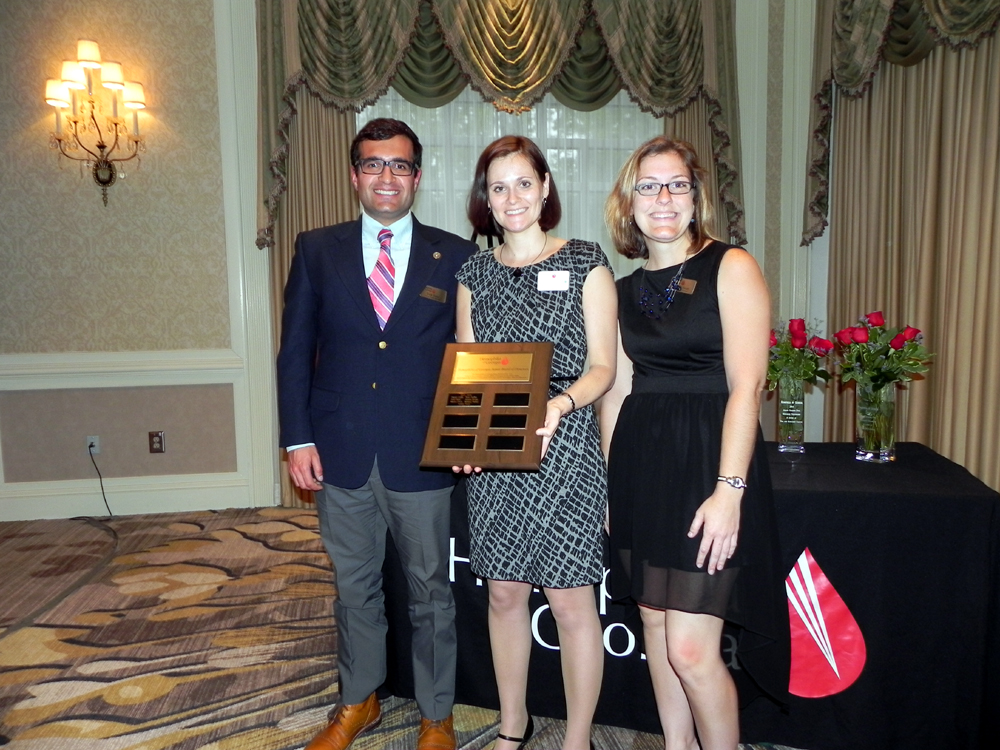 emophilia of Georgia honored volunteers and donors at the annual Volunteer and Donor Appreciation Reception on April 22 at Villa Christina in Atlanta. More than 120 donors, volunteers, and HoG staff members attended the event.
Ruth Brown, Vice President of Programs, was recognized for her 25 years with Hemophilia of Georgia. In Ruth's honor, HoG presented Dan Mathews, Director of Camping Services at Camp Twin Lakes, with a donation of $10,000 to be used to purchase 10 defibrillators.
The Hemophilia of Georgia Junior Board of Directors was also recognized for their support and success in their first year of service. The Junior Board plans fundraisers, participates in events, and volunteers at camps and teen retreats. In their honor a plaque with their names was placed at the HoG office with room to recognize future Junior Board members.
During the reception, several awards were presented. Award winners included:
Lifetime Achievement: John and Elaine Mitchell
Camp Wannaklot Volunteer of the Year: Yvonne Smith
Hit `Em for Hemophilia Volunteer of the Year: Kristen Padula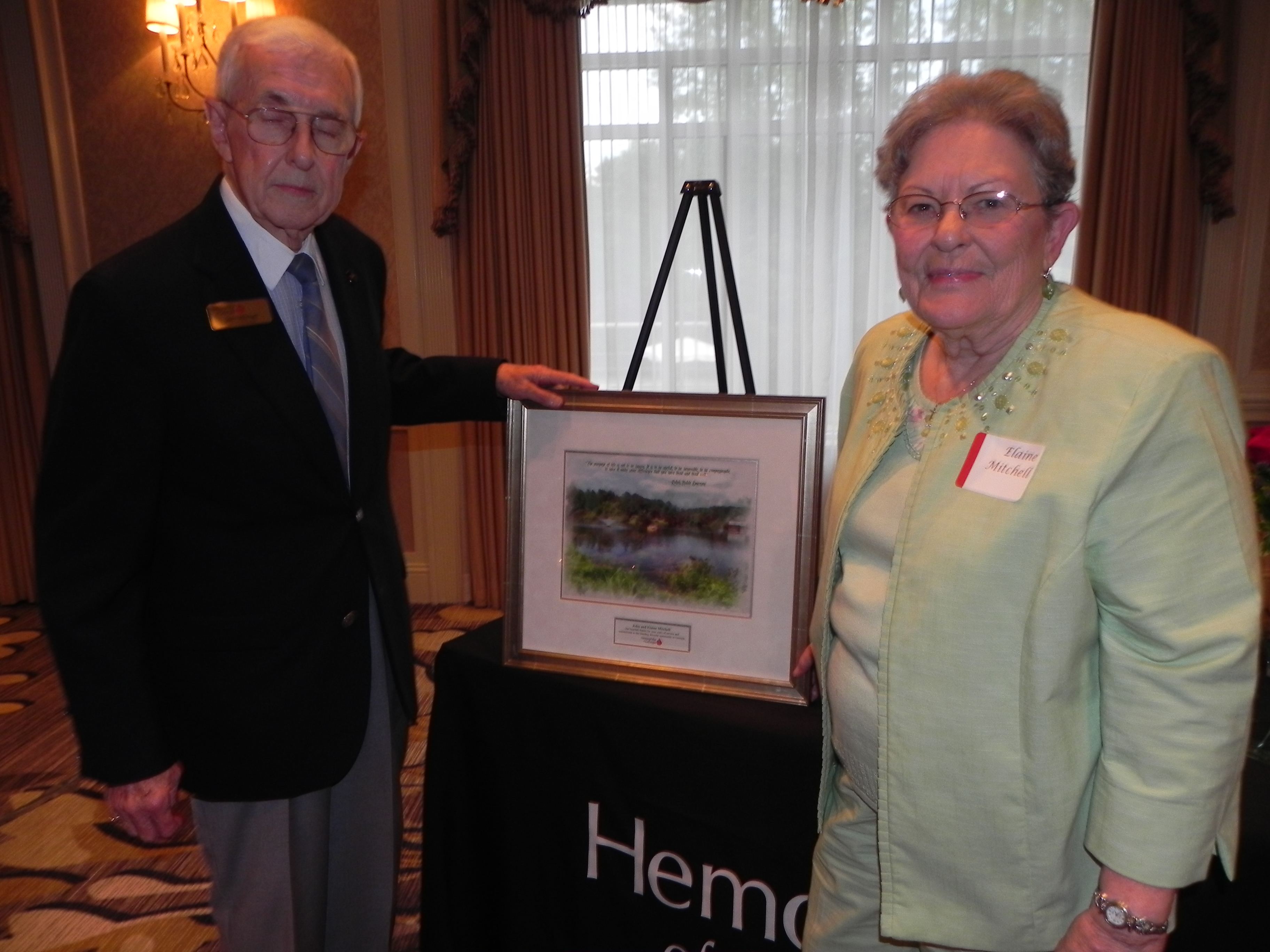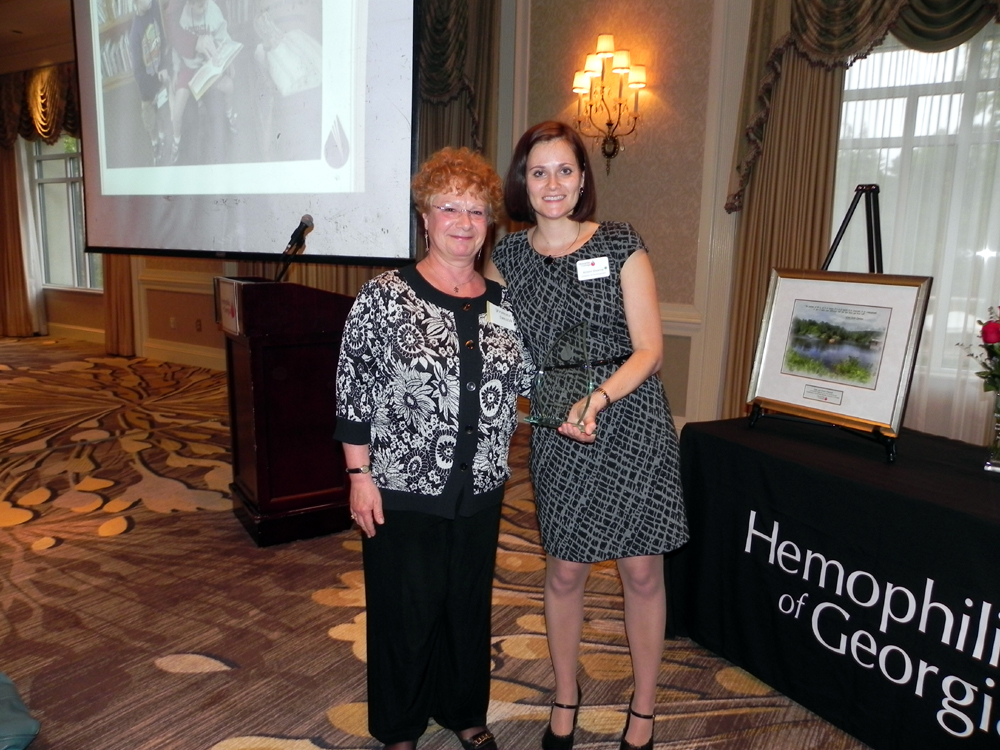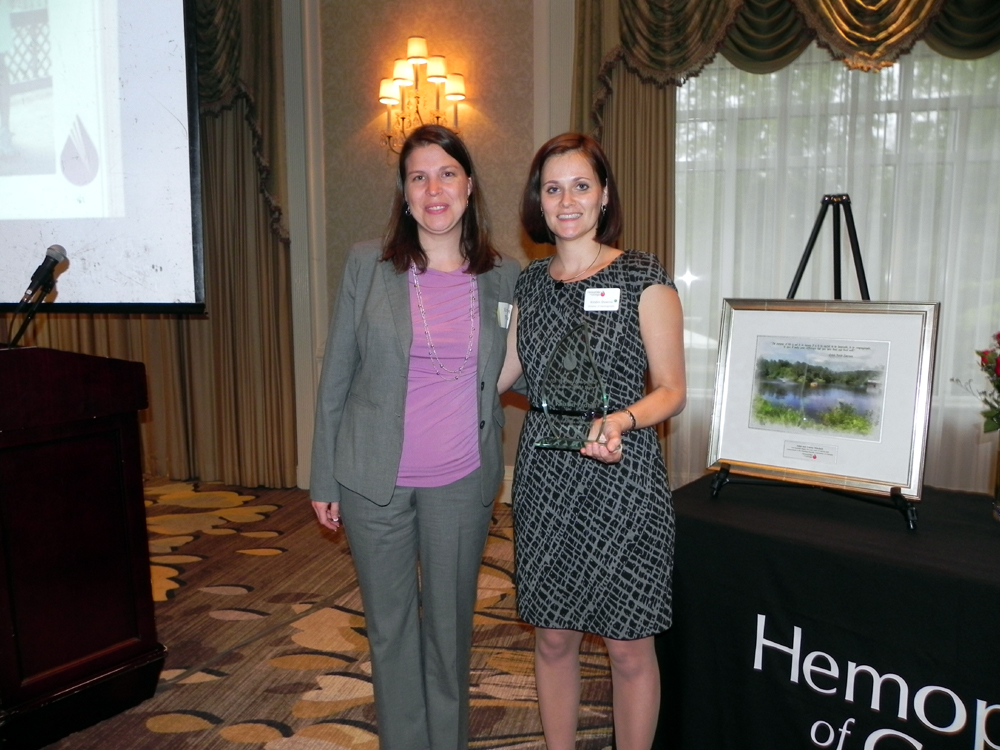 Judith Graham Pool Fellowship Honorees:
2011 - Janet and Jim Glass, Bill Riley, Jr.
2014 - Bob and Margaret Carton, Rueleen Kapsch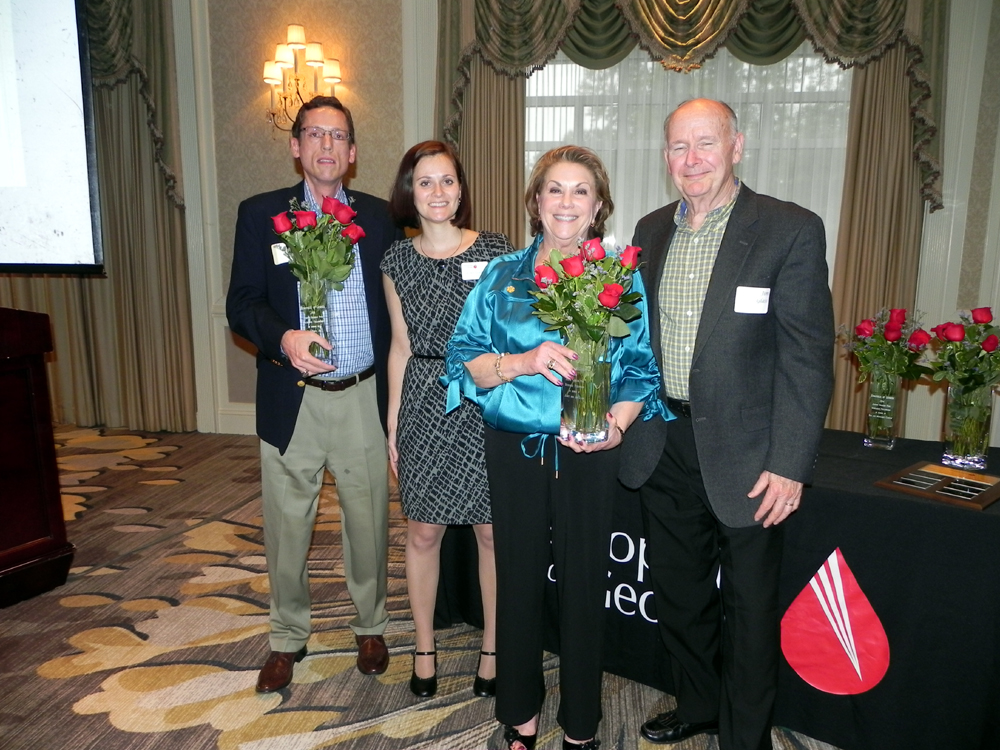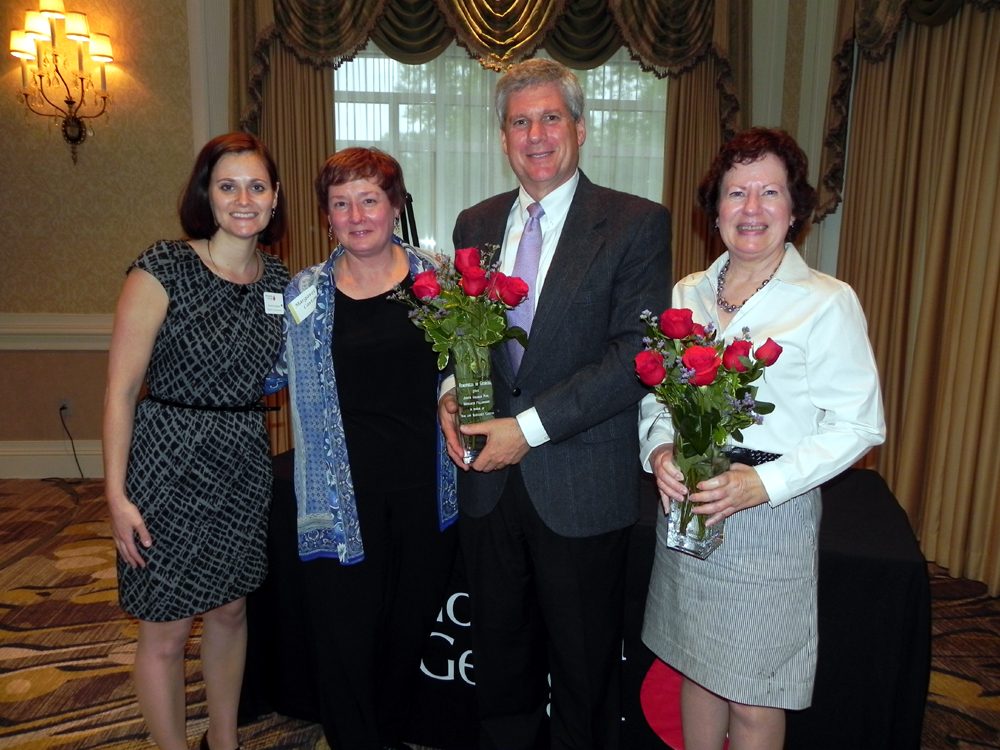 Volunteers with more than twenty years of volunteer service to Hemophilia of Georgia were recognized. These longest serving volunteers included Hikie Allen, Bob Carton, Janet Glass, Arthur Herman, Georgia Herman, Joan Krask, Elaine Mitchell, John Mitchell and Judy Ward.
We hope everyone had a wonderful time at the Volunteer and Donor Appreciation Reception. Hemophilia of Georgia is grateful to all of the volunteers and donors who give so generously to help us achieve our mission.