Horizons in Hemophilia June 2012

2012 Trot to Clot Walk and Run Raises $43,000 for Camp Wannaklot
By Vic McCarty, Director of Development
Hemophilia of Georgia is very pleased to announce that nearly 200 walkers and runners participated in the 3rd annual Trot to Clot Walk and Run on Saturday, May 19, 2012 at Stone Mountain Park which raised over $43,000 to support Camp Wannaklot. Read more.
Dear HoG Staff,
I'm writing to extend my gratitude for last week's Washington Days trip. Not only was the trip informative, but it was my first time going to Washington, DC, so I thoroughly enjoyed all of the attractions. Therefore I am extremely appreciative for the opportunity that has been given to me. Read more.
Hemophilia of Georgia Introduces Nick Blackmon
By Vic McCarty, Director of Development
Hemophilia of Georgia would like you to get to know Nick Blackmon. Nick is from Mableton, Georgia and graduated from Pebblebrook High School. Nick recently became a HoG board member after serving several years as a volunteer for the organization. Nick and his wife, Stefani, have been involved with Hemophilia of Georgia for over a decade. Read more.
HoG Announces 30th Annual Hit 'Em for Hemophilia Golf Tournament
By Vic McCarty, Director of Development
Hemophilia of Georgia is pleased to announce plans for the 30th annual Hit 'Em for Hemophilia Golf Tournament on Tuesday, October 30, 2012 at The Manor Golf and Country Club and Echelon in Alpharetta. The Atlanta Braves will once again partner with HoG on the tournament which raises money for bleeding disorder research. Read more.

Governor Deal Launches Georgia SHAPE
By Jeff Cornett, RN MSN, Director of Training, Research, and Advocacy
This spring Georgia began a new initiative to increase the physical fitness of our state's children. The new program, called Georgia SHAPE, hopes to combat the obesity epidemic among Georgia's children, who are more likely to be obese than children in any other state except Mississippi. Read more.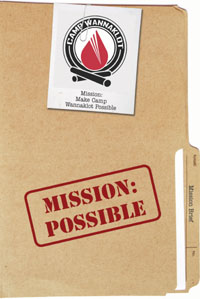 Support Camp Wannaklot 2012
By Vic McCarty, Director of Development
On July 22, 2012, over 160 campers ages 7-17 from all over Georgia will arrive at Hemophilia of Georgia's Camp Wannaklot at Camp Twin Lakes in Rutledge, Georgia. This year's camp theme is Mission: Possible and campers will be encouraged to participate in traditional camp activities, make lifelong friendships, try things that they might have never done before, while learning about living with a bleeding disorders. Read more.

Advancing Care Through Technology
Submitted by the American Thrombosis and Hemostasis Network (ATHN)
Looking for an easy, pain-free way to support research? Opting in to the ATHNdataset may be one answer. ATHN has partnered with over 130 HTCs to establish a safe, secure national database—and to create a dataset, the ATHNdataset, to support outcomes analysis, research, public health reporting and advocacy. Read more.
Researchers Combat HIV with Engineered Stem Cells
Submitted by the National Hemophilia Foundation
A study published last month suggests that researchers at the University of California Los Angeles (UCLA) may have found a way to enlist genetically engineered human blood stem cells in the fight against HIV. Stem cells are unspecialized cells that can renew themselves for prolonged periods. They can also develop into many different cell types, making them a potentially renewable source of replacement cells to treat many conditions. Read more.
View the clinic schedules for the Georgia Hemophilia Treatment Centers.
Have you read HoG's Blog yet?
Find us on Facebook and Twitter.
____________________________________
Hemophilia of Georgia is not engaged in the practice of medicine and does not endorse or support any particular factor concentrate or treatment protocol. HoG recommends that you consult with your physician prior to starting any course of therapy. Occasionally HoG disseminates information on new treatments or therapies. HoG shares this for informational purposes only and makes no claim as to its accuracy or effectiveness.