Volunteer Spotlight: HoG Board Member Nick Blackmon
Horizons in Hemophilia, June 2012
By Vic McCarty, Director of Development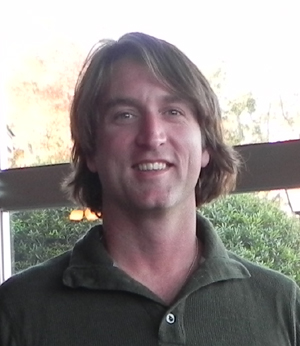 Hemophilia of Georgia would like you to get to know Nick Blackmon. Nick is from Mableton, Georgia and graduated from Pebblebrook High School. Nick recently became a HoG board member after serving several years as a volunteer for the organization. Nick and his wife, Stefani, have been involved with Hemophilia of Georgia for over a decade. In 1999, Nick and Stefani Blackmon were the proud parents of a new baby boy who was diagnosed with hemophilia. After spending three days in the hospital and having follow-up visits at Scottish Rite to learn about their son's diagnosis, the Blackmons decided to become actively involved in HoG and become strong advocates for learning and understanding what it means to have a family member with an inherited bleeding disorder.
The Blackmons currently reside in Cobb County. Both Nick and Stefani have volunteered at Camp Wannaklot. Stefani previously volunteered with HoG's fashion show while Nick dedicates much of his time to the annual Hit 'Em for Hemophilia Golf Tournament. Each fall Nick also participates in Camp Twin Lakes' Spin for Kids Bike Ride which raises money to send campers to Camp Wannaklot. The Blackmons have also participated in the NHF Washington Days where they advocated on issues related to bleeding disorder awareness and education.
Nick says that initially he and his family became involved in HoG due to their interest in their son's diagnosis, care and treatment. Nick says that he has always been very impressed with HoG and the dedicated talent and resources that the organization offers to clients. Nick also says that one of the things that makes HoG an exceptional organization is how knowledgeable all the outreach staff are when he needs support. Although the Blackmons don't require (or request) a lot of support services, Nick knows that if he and his family ever need anything that all he has to do is call the HoG office. He commends Hemophilia of Georgia's exceptional client and fundraising events and is always very impressed with the quality of services provided to the clients.
Nick currently serves as the Secretary of the HoG Board of Directors and he and his family plan to continue to be involved in the organization for many years to come. HoG is glad to have the Blackmon family involved!