Ways to Give
Online Donations
Simply use Hemophilia of Georgia's (HoG) secure online donation system to make a contribution with your credit card. You will receive an email confirmation of your donation in addition to our standard mailed thank you note. You can also set up a monthly contribution that will be automatically charged to your credit card at the same time each month.
Donations by Mail
Complete the printable donation form and mail it to:
Hemophilia of Georgia
8800 Roswell Road, Suite 170
Atlanta, GA 30350
Or call us at 770-518-8272 and speak with someone in the Development Department to donate using a credit card.
Honor or Memorial Gift
Your donation on behalf of a loved one, friend, or family member, can be made for any event or occasion--birthday, anniversary, holiday, or memorial. If you wish, we will send an acknowledgement to the recipient so that they know you have made a contribution in their name. We do not disclose the amount of the gift unless you ask us to do so. You will also receive an acknowledgement of your gift for receipt/tax purposes.
Planned Giving
Remembering Hemophilia of Georgia in your estate plans or Will directly impacts the lives of people living with inherited bleeding disorders and their family members. You will also touch the lives of those who might someday be affected by a bleeding disorder. And when you plan a gift to Hemophilia of Georgia in your long-term estate or financial plans, you will help us ensure that we'll be here to carry out our mission for many years to come. Talk with a financial advisor today to make those arrangements.
AmazonSmile Foundation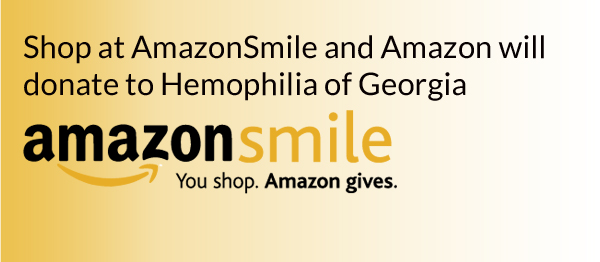 Do you love to shop? What if you could shop and donate to your favorite charity at the same time? Well, you can! When you shop at smile.amazon.com a portion of the price of eligible purchases will be donated by Amazon to the charitable organization of your choice. It's easy to register and when you go to Amazon.com it will automatically remind you to shop at smile.amazon.com to have your purchases benefit your chosen nonprofit. Follow this link: AmazonSmile to register today.
Employee Giving Programs and Matching Programs
Matching contribution programs encourage employees to direct donations to Hemophilia of Georgia's programs and services. Ask your company's personnel department if they participate in such a program or are willing to start.
Combined Federal Campaign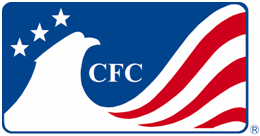 Hemophilia of Georgia participates in the Combined Federal Campaign (CFC), an annual fundraising drive that provides an opportunity for federal civilian, postal, and military employees to donate to local, national, and international non-profit organizations. HoG's CFC code is 96106.