The Hemophilia of Georgia Pharmacy
Hemophilia of Georgia's nonprofit pharmacy provides convenient home delivery of clotting factor and other medications at competitive prices. The HoG pharmacy stocks a full selection of clotting factor products and infusion supplies to treat hemophilia, von Willebrand Disease and other inherited bleeding disorders.
HoG's Director of Pharmacy and team of pharmacists have over 25 years of combined experience dispensing clotting factor medications and work hand in hand with the Hemophilia Treatment Centers and the HoG outreach nurses to coordinate clients' treatment plans.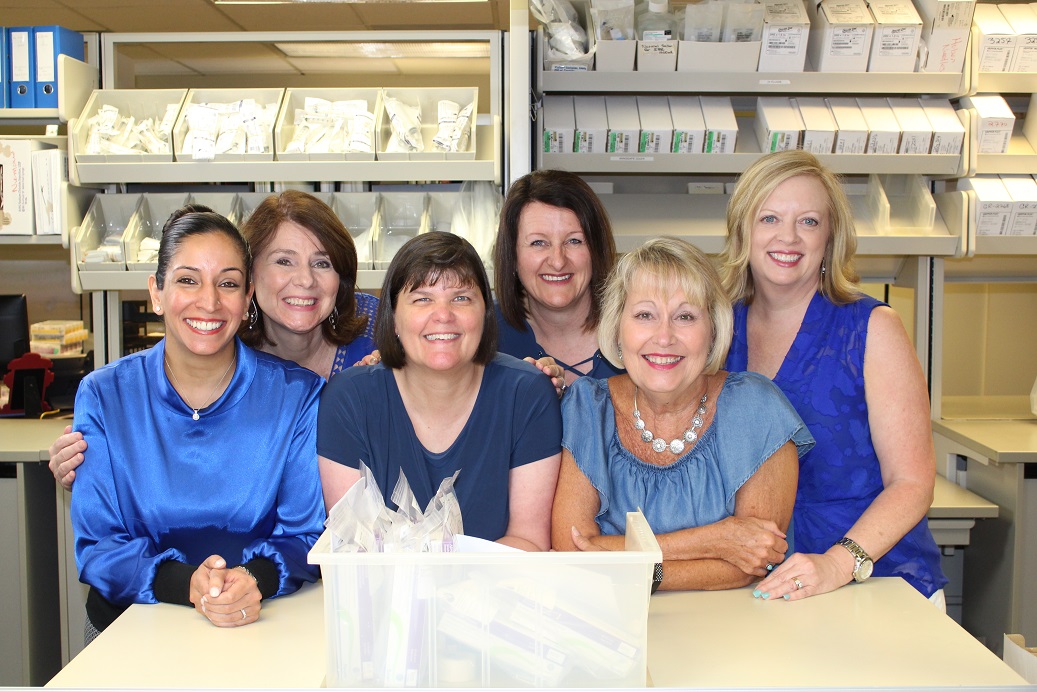 Since Hemophilia of Georgia participates in the federal 340B Drug Pricing Program, many of the clients served by the pharmacy have access to the clotting factor products they need at lower prices than they can get anywhere else. As a nonprofit provider, the HoG pharmacy is often the least expensive option for clotting factor medications, even compared with specialty or mail order pharmacies. And, HoG has developed a vital plan to immediately notify clients about factor product recalls.

The Hemophilia of Georgia pharmacy is accredited by the Accreditation Commission for Health Care, Inc. In addition to serving clients who live in Georgia, the HoG pharmacy has licenses in Alabama, Alaska, Florida, Illinois, Louisiana, Mississippi, Missouri, North Carolina, South Carolina, Tennessee, Texas and Utah.
Why Choose the Hemophilia of Georgia Pharmacy?
HoG stocks a wide variety of factor products in different assays to meet each patient's needs.
Ordering from the HoG pharmacy is easy. Clients can order online or use a toll-free number to order by phone.
HoG ships medications and supplies directly to clients' homes or offices.
Pricing is competitive and care is seamlessly coordinated with the HTC and outreach nurses.
Medical insurance issues can be complicated, especially when coping with a chronic condition like a bleeding disorder. Hemophilia of Georgia is a Medicare and Medicaid provider and has contracts with many private insurance companies.
Hemophilia of Georgia's billing services staff helps clients understand their insurance coverage and works closely with clients and their insurance companies.