Customer Service
HoG Pharmacy Quality Assurance Statement
The Hemophilia of Georgia pharmacy strives to provide the best possible service. Your order from the HoG Pharmacy will:
be tracked and delivered to the correct address
arrive when promised
be packed carefully
contain the right medications and supplies
If your order does not meet these standards, please call Jenny Truesdale or any member of the pharmacy team at the pharmacy immediately at 770-518-8272 or 800-866-4366. You can also send an email to pharmacy@hog.org.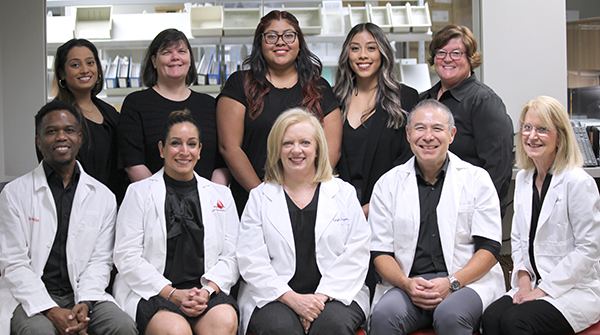 Customer Satisfaction Survey
How are we doing? Please let us know by completing a brief online survey at www.hog.org/survey or calling any member of our pharmacy team at 770-518-8272 to take the survey over the phone. Your feedback is important. Survey results are reviewed regularly and shared with management. Thank you for choosing the HoG pharmacy.
Accreditation: URAC and ACHC

The Hemophilia of Georgia and Beacon pharmacies are URAC accredited, which is the gold standard for specialty pharmacy accreditation. Specialty pharmacies play an increasingly important role as a member of the patient management team. They help guide care plans to improve patient outcomes and financial outcomes. This accreditation ensures you are getting the most comprehensive care from our clinical staff as possible.


The Hemophilia of Georgia pharmacy is accredited by the Accreditation Commission for Health Care, Inc. In addition to serving patients who live in Georgia, the HoG pharmacy has licenses in Alabama, Florida, Illinois, Louisiana, Mississippi, Missouri, North Carolina, Pennsylvania, South Carolina, and Tennessee.
We do our best to make you happy. If you have any problems with our pharmacy, please contact us directly at 770-518-8272 or email pharmacy@hog.org. However, you also have the ability to report a complaint directly to one of our accrediting agencies. You may file a grievance about the pharmacy with URAC online. To report a complaint to ACHC, call 919-785-1214.