Order Tracking
HoG staff members routinely track all pharmacy shipments. However, there may be times, particularly on Saturdays when the HoG office is closed, that you might want to track your own pharmacy package to find out where the package is, when it will be delivered, and any other pertinent delivery information. If you'd like to track an HoG pharmacy package, please follow the instructions below.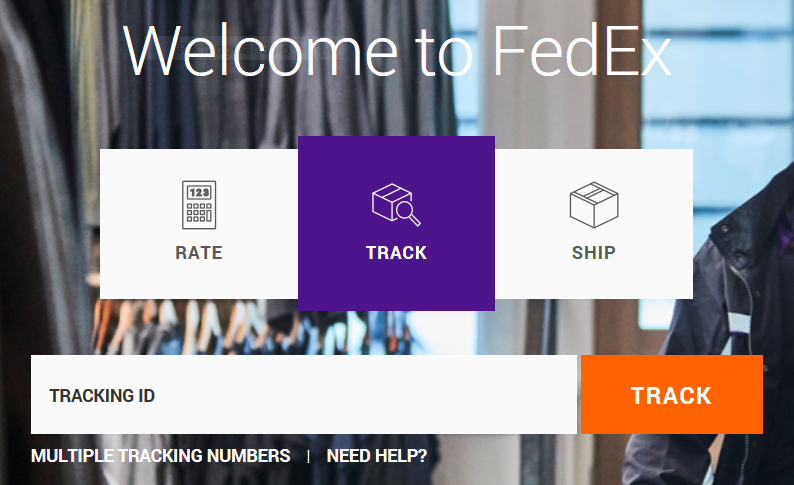 First, you must have the package tracking number. If FedEx attempts to deliver your package, but you're not home, they will leave a notice on your door that includes the tracking number. If you have a tracking number, you can either call FedEx at 1-800-463-3339 or visit their website, www.fedex.com. We recommend visiting the FedEx website to track the package.
When you go to the FedEx website, choose your location—you can pick US English or US Spanish. Choose one of these options, and it will then open the FedEx welcome page. In the middle of the screen: "Track" will be in a purple box. Under that, enter the tracking ID number, then click "Track" in the orange box.
If you call the 800 number, the first thing you have to do is say, "track a package" when the automated attendant asks how she can help you. Then, you can either read the tracking number slowly and clearly or you can type in the number on the telephone keys.
You can usually get to a live person by saying, "operator" or by dialing 0. This person can communicate with your local Fed Ex delivery station via phone or email to address delivery delays or problems. It is important that you explain the urgency of getting this package delivered by the scheduled date. You may arrange to pick up the package at your local station if this appears to be the best solution.
We almost always use FedEx for Saturday shipments. However, in some locations, UPS is the only option. You can track a UPS package by calling 1-800-742-5877 or by visiting www.ups.com On the website, choose the location, then it will open the UPS Welcome Page. Click on the first tab, Quick Start, "Track" will be the first item, enter the tracking number and hit the green square box. When you use the UPS 800 number to track your package you can get to a live operator by dialing 00.