Horizons in Hemophilia, July 2012


Supreme Court Upholds Affordable Care Act
By Michelle Putnam, Associate Director of Advocacy and Research
People with hemophilia have always acted as advocates for their own health care. Whether talking with a physician, an insurance agent, or a legislator, members of the bleeding disorder community have been ready to show how meaningful health coverage is to them. The Affordable Care Act made this task easier. Read more.
Our First Pain Summit: Getting Help Right Where You Need It
By Penny Kumpf RN, von Willebrand Community Outreach Nurse, and Christi Humphrey, LCSW, Social Worker
Pain. That word conjures up many thoughts and emotions—usually negative. It is the most frequent topic Hemophilia of Georgia social workers and nurses talk to adult clients about at home visits and at Hemophilia Treatment Centers. It seems to affect every aspect of the lives of our clients. In response to this great need, HoG developed a pain committee to begin to offer tools to our clients to help them with this important issue. Read more.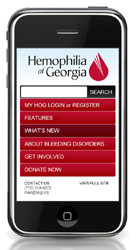 Hemophilia of Georgia Has a New Mobile Website
Smart phone or tablet computer users can now access an easy-to-use mobile version of the Hemophilia of Georgia website. Visit www.hog.org on your phone or tablet to see the mobile site.
Leaders in Training – Super Heroes in Action!
By Deniece Chevannes, Health Educator
HoG selected four of its Leaders in Training to participate in this year's Georgia Teen Institute (GTI). During four days in June, GTI brought together youth leaders from across the state for leadership skill building at Emory University's Oxford College in Covington, Georgia. GTI had a super hero theme this year and HoG was well represented by our Generation of Heroes. Read more.
HoG Nurses Are Available for School In-Service Presentations
By Rueleen Kapsch, RN, Quality Assurance Nurse
HoG offers school in-services because it is important that teachers and school officials feel comfortable knowing what to do for a bleeding problem, instead of calling 911 for a minor problem or, at the other extreme, failing to let parents know about important concerns about their child's health. Even if a child is returning to the same school, he/she might have new teachers or a new school nurse. Read more.
Swimming for Healthy Joints – and Beyond!
By Cathy Hulbert, LCSW
Swimming has been recognized as a great form of exercise for people with bleeding disorders, and, according to the Centers for Disease Control (CDC), there are many other benefits too! For the general population it is reported that symptoms of anxiety and depression – often related to the complications of chronic illness – are often reduced with water-based sports. Read more.
Wannaklot Walk Brick Campaign Ends Soon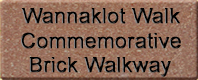 By Vic McCarty, Director of Development
If you have ever visited Camp Twin Lakes for Hemophilia of Georgia's Camp Wannaklot or Family Camp weekends, you may have noticed at the Klaus Welcome Center the beautiful patio area decorated with engraved bricks from generous corporate and individual donors and supporters of HoG. Read more.
New Research Yields New Safety Tips
By Jeff Cornett, RN, MSN, Director of Training, Research, & Advocacy
Recent research studies have highlighted safety risks to young people. Some risks are obvious but most people have probably never considered some of these risks. Parents of children with bleeding disorders should pay particular attention to this new information. Want your toddler to be safe going down a playground slide? Many parents would say that the safest way is to have your child ride in your lap. Read more.
Camp Twin Lakes Spin for Kids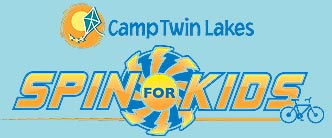 October 20-21, 2012
View the clinic schedules for the Georgia Hemophilia Treatment Centers.
Have you read HoG's Blog yet?
Find us on Facebook and Twitter.
____________________________________
Hemophilia of Georgia is not engaged in the practice of medicine and does not endorse or support any particular factor concentrate or treatment protocol. HoG recommends that you consult with your physician prior to starting any course of therapy. Occasionally HoG disseminates information on new treatments or therapies. HoG shares this for informational purposes only and makes no claim as to its accuracy or effectiveness.