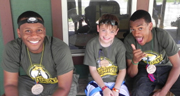 HoG needs volunteers for camp and special events. Can you help?
READ MORE
Golf Tournament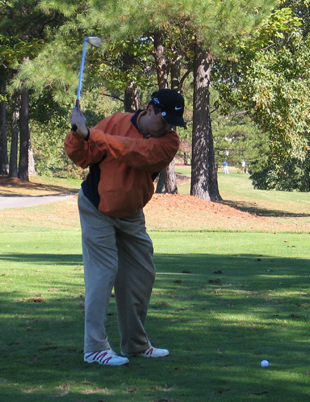 The 31st annual Hit 'Em for Hemophilia Golf Tournament was held Tuesday, October 29, 2013 at the Manor Golf and Country Club and Alpharetta Athletic Club in Alpharetta Georgia.
The Hit 'Em for Hemophilia Golf Tournament is an event in partnership with the Atlanta Braves and is recognized as one of the premier charity golfing events in the United States. Since 1983 the annual tournament has raised more than $12 million for research for a cure for inherited bleeding disorders. Over the years, treatment has improved but there is still no cure.
During the tournament, more than 200 players and guests enjoyed a full day of golf followed by an awards reception, raffle, and silent and live auctions. Tournament participants at the Platinum, Gold and Silver levels were paired with sports celebrities.
Visit our corporate sponsorship page for tournament support information. Thank you to the 2013 Hit 'Em for Hemophilia Golf Tournament corporate sponsors.
Stay tuned for information on next year's tournament.
For questions regarding the tournament, please contact Kirstin Downie, Director of Development at 770-518-8272.
2013 HoG Golf Tournament Brochure