The Handbook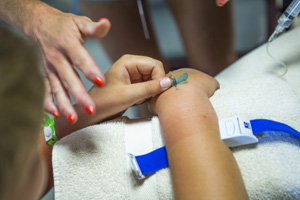 The Hemophilia, von Willebrand Disease & Platelet Disorders Handbook is a comprehensive guide to living with a bleeding disorder. By understanding all aspects of bleeding disorders, you can be active in your own care.
Read More
Volunteer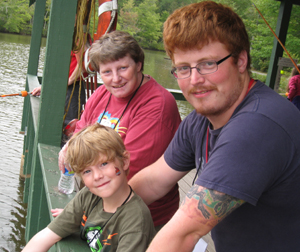 Hemophilia of Georgia depends on the support of dedicated volunteers to provide essential programs, services, and opportunities for the bleeding disorder community.
Get Involved
HoG Pharmacy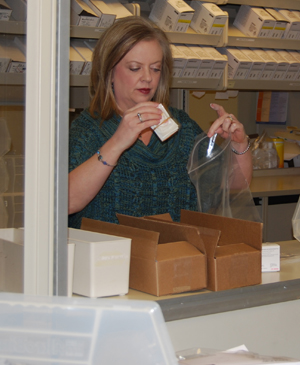 Hemophilia of Georgia's nonprofit pharmacy provides convenient home delivery of clotting factor and other medications at competitive prices.
Order Online
RECALL NOTICE
BD Medical has issued a voluntary recall of Luer-Lok Syringes, Luer-Lok Syringes with Needles, and SafetyGlide Needle, "since the sterility of the product cannot be assured. This may result in increased risk of infection. No adverse event has been reported at this time."
The HoG and Beacon pharmacies only carry the BD 10ml Syringe Luer-Lok Tip that is included in this voluntary recall. These were shipped April 1, 2016 to August.
Please discard any 10ml syringes you have in stock and call the HoG or Beacon pharmacy for replacement. The inventory we now have in stock is not part of the voluntary recall.
If you order clotting factor from another pharmacy, please contact that pharmacy for assistance.
HoG Pharmacy
My HoG Login
Newsletter Sign Up