Trot to Clot 2021
The Battery at Truist Park, 800 Battery Ave SE Atlanta, GA 30339
Saturday, May 1, 2021 | 8:00 a.m. - noon
Agenda
Kids 7 and under are FREE!
Pets and strollers are welcome.
Join us after the race for some local eats and drinks, as well as family-friendly games and activities!
*We will be taking all necessary precautions to make this outdoor event safe according to CDC guidelines. You can read more about COVID-19 precautions at HoG.org/trot. We do have a virtual ticket option for those who cannot attend the in-person event.
Interested in sponsoring this event? Learn more about our sponsorship opportunities.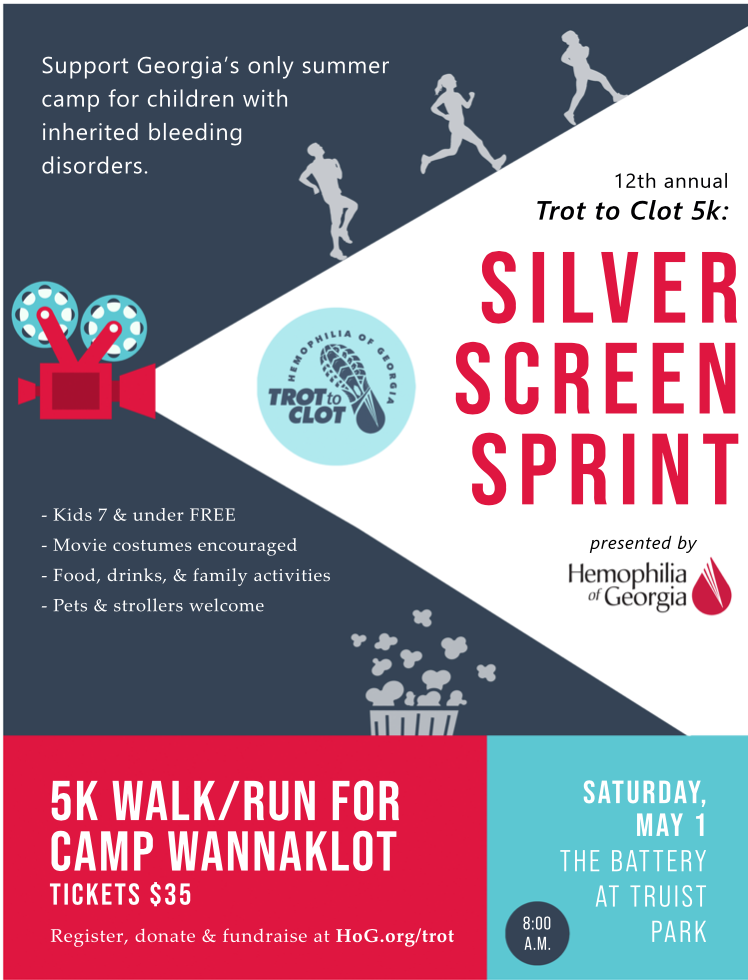 Start Date: Saturday, May 1, 2021 08:00 AM
End Date: Saturday, May 1, 2021 12:00 PM