Camp Inspires Confidence in Marietta Boy
Reprinted from the Marietta Daily Journal, July 15, 2018, www.mdjonline.com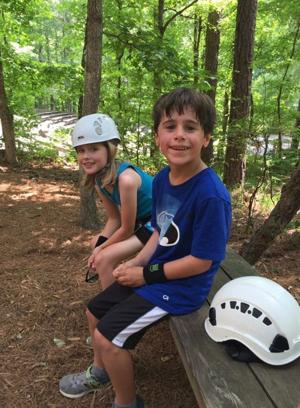 Photo (left) is courtesy of Cheryl Belair, Director of Development at Camp Twin Lakes.
When 8-year-old Ethan packed his bags for summer camp this month, he also packed his tourniquet and syringe, along with the medication he'll infuse into his left arm. All by himself.
The Marietta boy has received a weekly infusion of medicine for hemophilia, an inherited bleeding disorder, for the past seven years.
Ethan was just three months old when his parents, Emily and Andrew, noticed the first bruise, a thumbprint-sized mark with a knot underneath on the inside of his right arm. The bruises increased, some causing the entire inside of his arm to be purple. He was diagnosed with hemophilia shortly after his first birthday, and he started a treatment plan of weekly infusions to help enhance his blood's ability to clot.
Last summer, Ethan visited Camp Wannaklot, a summer camp hosted by Hemophilia of Georgia in partnership with Camp Twin Lakes in Rutledge. He was inspired by the kids he saw who could mix their own factor and do their own infusions. After camp, he told his parents he was ready to learn. His mom and dad would do whatever it took to help him — even going so far as to let him practice needle sticks on their own veins.
After practicing on his parents for over a month, he was able to do it all by himself for the first time. At age eight, he's able to fully mix the medicine, apply the tourniquet, find the vein, stick himself with a syringe and push the infusion. He got it on his first solo try.
"It took me six months to learn to do his weekly infusions, and Ethan had it down in six weeks," said his mother, Emily, Ethan's biggest cheerleader. "That's what is so great about camp is he's there with everyone who is in a situation like his. They all cheer each other on and support each other, which I think is truly the main focus of camp. Camp is not just the fun stuff, but it's also about feeling comfortable with his disease, knowing how to talk about it and being around other people with it." This week, Ethan is back at camp where he will join the ranks of the "Mighty Stickers," a group of campers capable of treating themselves and who demonstrate full understanding of their diagnosis and treatment. Ethan and his fellow Mighty Stickers perform their treatment at the Camp Twin Lakes medical lodge under the supervision of medical staff trained to meet the unique needs of children diagnosed with hemophilia.
"The impact of our intentionally-designed camp programs reaches far beyond a child's time spent at camp," said Dan Mathews, COO, Camp Twin Lakes. "We teach campers how to overcome their unique obstacles as they learn new skills to more independently manage their every-day challenges and actively participate in their own treatment."
The rising third-grader has become more comfortable explaining his diagnosis to others. According to his mother, Ethan, an avid tennis player, met his new tennis coach, and asked him, "Do you know what hemophilia is?" Ethan told his coach, "'My blood doesn't clot like yours does. If I get hurt I need ice right away. I don't bleed more than other people, it just takes my boo boos longer to heal."
These are the moments when Emily says she is reminded of just how independent her little boy has become. "He is so confident and comfortable, not only talking about, but also managing his disease. He truly is capable of extraordinary things," says Emily shaking her head proudly. Camp Wannaklot is one of the 39 weeklong camps happening in partnership with Camp Twin Lakes this summer, each serving a unique diagnosis or life challenge. For more information, visit www.http://camptwinlakes.org and www.hog.org/camp.
Update from Camp Wannaklot, July 20, 2018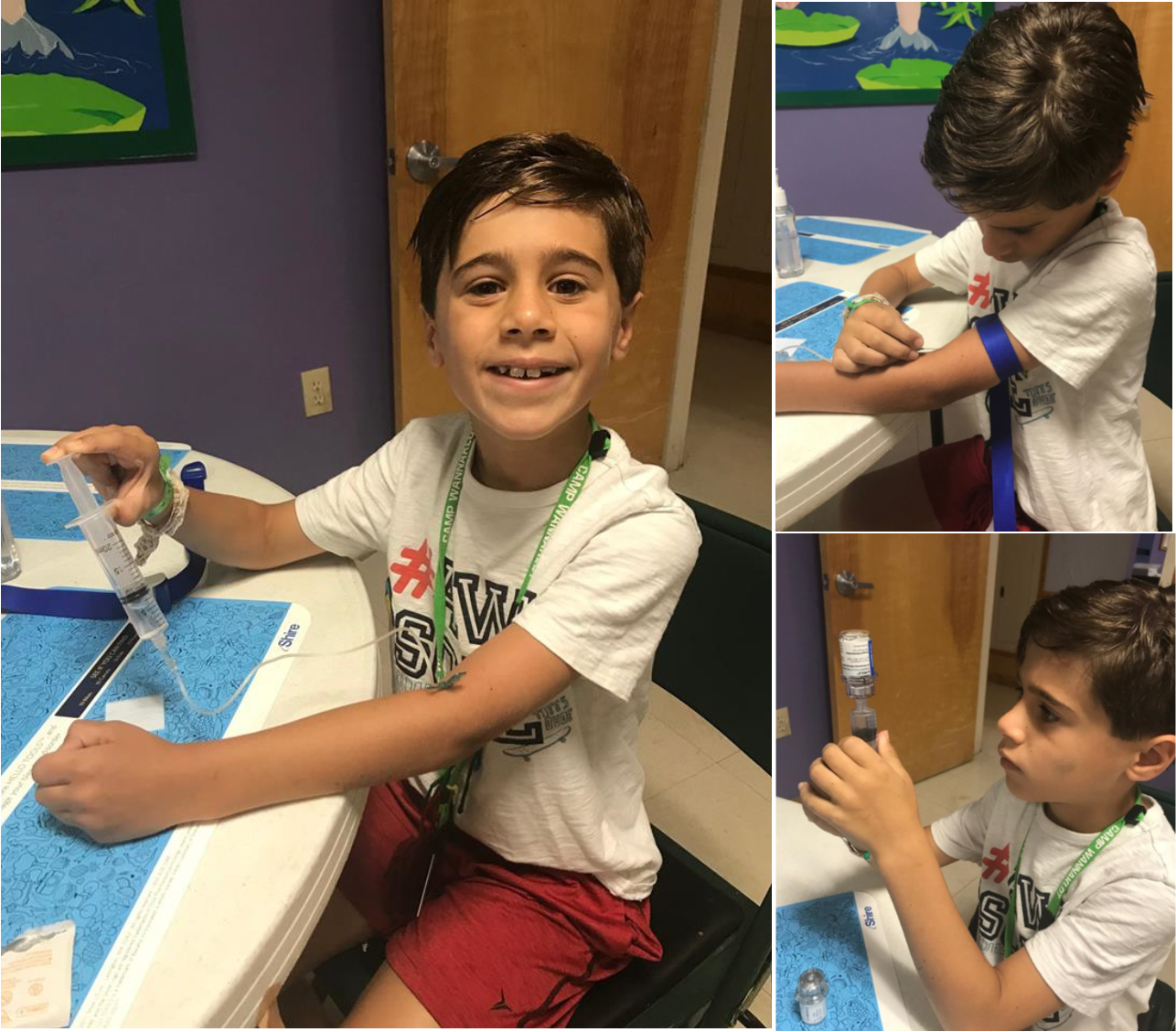 Ethan was recognized in the Butterfly Awards ceremony and as part of the Mighty Sticker Club at closing ceremony for Camp Wannaklot. Congratulations!