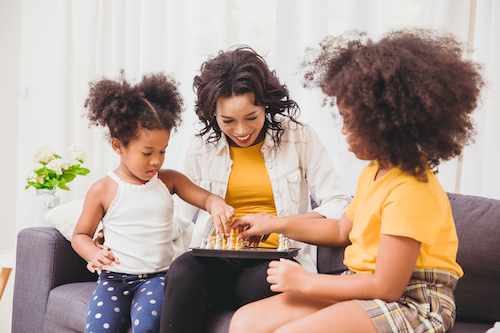 Family Game Nights
On September 17, HoG, in partnership with the National Hemophilia Foundation, hosted Kahoot! bleeding disorder trivia for our Spanish speaking families. This was a virtual family game night, designed for all ages, hosted in Spanish. The NHF staff created a game to test our bleeding disorder knowledge, and our knowledge of pop culture. I think we all learned something during the game. Those who participated had a wonderful time and received an Amazon gift card at the end!
One person sent an email the following day to say, "Just to thank you for the virtual trivia night yesterday!!! We had a blast!! Even my husband enjoyed it so much 😮 ! It was educational, allowed us to connect with the organization and with other members of the community and it was so much fun!!! Excellent job, as always!!!"
On September 24, HoG held Bleeding Disorder Jeopardy, hosted by our very own Outreach Nurse Sonya Hardin. The Jeopardy questions were all about bleeding disorders, becoming independent, and insurance. Sonya and one of our camp volunteers, CY, entertained the crowd with jokes in between questions. Once again, everyone learned something during the game! In the end, everyone was a winner and had a chance to claim a prize.
These game nights offered a great opportunity to connect with the bleeding disorder community in Georgia. If you are interested in learning more about the future virtual events we have planned this fall, please email kawilliams@hog.org or call 770-518-8272! We have webinars that will be hosted in Spanish & English planned in October (for women) and November (for all adults). I hope to see you there!