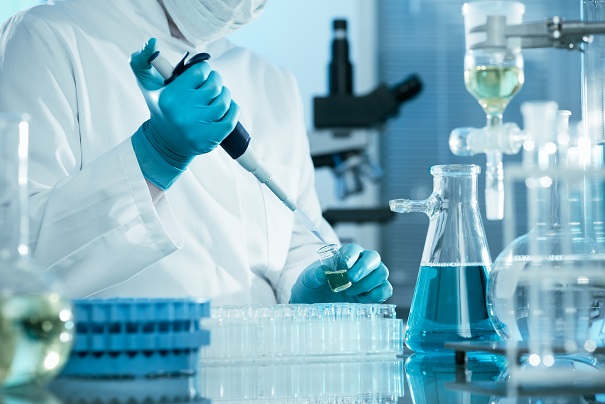 Hemophilia of Georgia Gives $1.5 Million to Cure Factor VII Deficiency
In April 2018, Hemophilia of Georgia gave over $1.5 million to researchers at St. Jude Children's Research Hospital in Memphis, Tennessee, to develop a potential cure for factor VII deficiency. The St. Jude team, led by Dr. Andrew Davidoff, plans to use the same gene therapy strategy they pioneered with factor VIII and IX deficiency. The HoG money will be used to produce the AAV viral vector that will carry the factor VII gene inside patients' bodies to their livers. Clinical trials will be carried out by St. Jude with funding sought from the National Institutes of Health.
Factor VII deficiency is the most common autosomal recessive bleeding disorder. This means that, unlike hemophilia A and B, it is not sex-linked and both parents must carry the gene for a child to have the disorder. This makes the condition rarer than hemophilia. Factor VII deficiency occurs in about 1 in every 500,000 births in the U.S., but in some other countries it is four times more common. The condition affects both men and women. It can have different severities, with about 20% of patients having a severe form that causes life-threatening bleeding.
Currently, the only effective treatment for factor VII deficiency is treatment with NovoSeven, but this medication only stays active in the blood for a few hours and it is extremely expensive. Many children with the condition in developed countries undergo dangerous liver transplants so their bodies can produce normal factor VII. This is in sharp contrast to hemophilia, for which safe, effective treatments are more readily available. Because of the dire situation for children born with factor VII deficiency, St. Jude and Hemophilia of Georgia have placed a high priority on developing a cure. Georgia has patients with factor VII deficiency, including children with the severe form. It is heartbreaking to see children experience lifelong brain damage from uncontrolled bleeding. Research on animals has suggested that if gene therapy raises the blood levels of factor VII to just over 5%, it will stop spontaneous bleeding. The St. Jude researchers hope to complete production of the viral vector and begin a clinical trial by the end of this year.