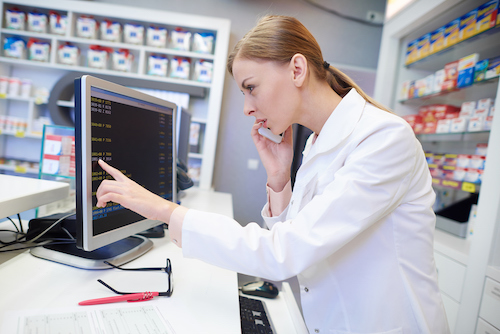 New Pharmacy Ordering Process Rolls Out Oct. 1
Changes to our online and call-in pharmacy ordering process will begin on Oct. 1. You will be asked to respond to more questions from either our staff or our online form as a result of our Specialty Pharmacy Accreditation from the Utilization Review Accreditation Commission (URAC). The reason we are seeking this accreditation is to better coordinate care between the pharmacy, outreach nurses and social workers, which will allow us to provide the best quality of care possible for our clients.
New screening questions may include the following, among others:
Have you completed an infusion log?
Any prophylaxis treatments missed?
Any days missed from school or work?
Additionally, new clients will be asked to go through an initial pharmacy assessment with our Medication Therapy Management Pharmacist, Nancy Clark, so we can better manage medications provided by our pharmacy. After the initial assessment, a re-assessment will be conducted by phone every six months to one year.
URAC accreditation helps our clients in two key areas. First, it helps the HoG and Beacon pharmacies provide more personalized care to each patient, improving overall results. Secondly, the accreditation will help us join the networks of more insurance companies and government payers such as Medicare and Medicaid, which means better coverage and lower costs for clients.
As a URAC-accredited specialty pharmacy, we are committed to:
Ensuring clients have access to the appropriate drugs/medications
Measuring and improving client satisfaction
Offering the greatest protection of client health information
Adhering to drug safety protocols
Measuring accuracy and turnaround times for prescriptions
Coordinating care and providing comprehensive client education
Improving customer service
If you have any questions, please contact us at 770-518-8272.