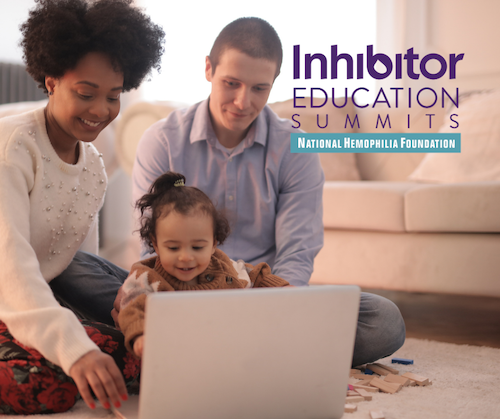 Register for the Virtual Inhibitor Summit
The National Hemophilia Foundation will hold a Virtual Inhibitor Summit October 29 through November 1. Whether you have an active or tolerized inhibitor, the program has something to offer everyone. Topics include:
The basics of inhibitors and treatments for anyone new to having an inhibitor
Joint health and mobility for families who are more experienced
Living well emotionally for adult men
Special challenges faced by teens as they transition to adulthood
You can catch our own Christi Humphrey, who will speak on the "Struggles of Parenting and Hemophilia." Her presentation will be given on October 30 at 5 p.m. EST. She will provide parents different techniques to deal with the stress of parenting a child with hemophilia and an inhibitor. She will emphasize healthy ways for parents to care for themselves while balancing the responsibilities of caring for their child.
The sessions provide emotional support to the whole family. Siblings, spouses, parents, and all caregivers are encouraged to attend. Click here to register.