Horizons in Hemophilia, November 2015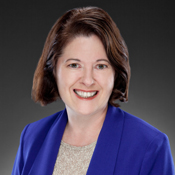 It's been just eight short months since I became CEO of Hemophilia of Georgia, and what a whirlwind it's been! I've had the opportunity to learn so much and become even more deeply connected and engaged with our hemophilia community.
Hemophilia A, or factor VIII deficiency, is the most common form of hemophilia. In its severe form, patients have less than 1% of the normal amount of factor VIII, a blood protein necessary for blood to clot. The current treatment for hemophilia A is to inject factor VIII proteins directly into the patient's bloodstream. Because they are foreign to the body, the immune system can respond to the factor VIII proteins as invaders that must be destroyed.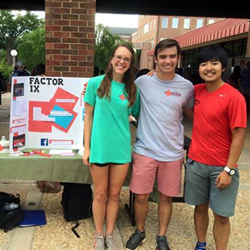 It's been another busy few months for Jacob and Chris as Row for Hemophilia gained the momentum they have been working tirelessly to achieve. Origami Risk, a risk management information system company headquartered in Chicago, has been named Title Sponsor for Row for Hemophilia.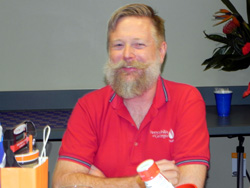 On October 16th, the HoG staff gathered to celebrate Jeff Cornett's 25th anniversary at Hemophilia of Georgia. Jeff currently serves as the Vice President of Research and Public Policy. Throughout his remarkable tenure at HoG Jeff has served in many vital roles.
Many of us travel during the busy holiday season. People with bleeding disorders can travel more easily than ever before by carrying their factor and other medicines with them. A little planning is all it takes for travel to go smoothly.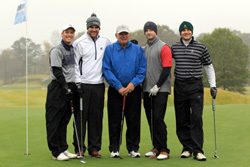 The wind, rain and chilly conditions did not stand in the way of a great day on the golf course. Nearly 150 golfers teed off to help support research for a cure for hemophilia and other inherited bleeding disorders on Tuesday, October 27th for the 33rd Annual 'Hit Em for Hemophilia Golf Tournament.
Please click on the headline above for the HoG holiday schedule.
View the clinic schedules for the Georgia Hemophilia Treatment Centers.
Have you read HoG's Blog?