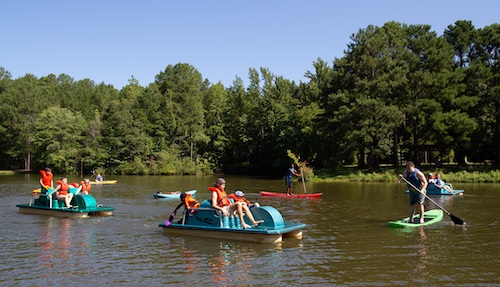 Camp Wannaklot 2019: Experience the Magic
On July 21-26, 94 young people from all over Georgia attended Camp Wannaklot at Camp Twin Lakes (CTL) in Rutledge, Georgia. This year, Camp Wannaklot shared a theme with CTL: Experience the Magic. Campers were encouraged to discover the wonders they could achieve when they work together, supporting and cheering on their peers to try new activities.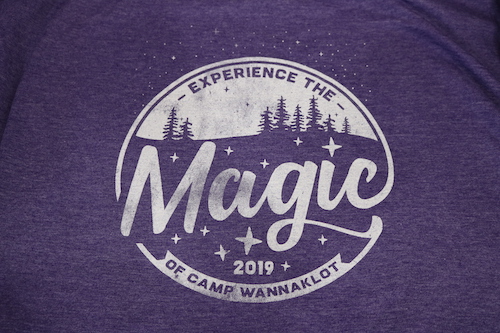 Our volunteer counselors arrived at camp on Saturday, July 20, for a day of on-site training and team building. This training supplemented the online instruction that each counselor completed on topics such as working effectively with children and combating homesickness. Counselors included former campers, parents of children with bleeding disorders, longtime volunteers, and people who had heard about Camp Wannaklot and wanted a rewarding experience. During the week, counselors are assigned in groups of three or four to work with the same cabin group.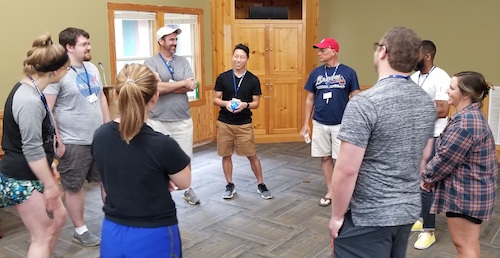 On Sunday, campers arrived and were greeted by cheers from CTL staff. After completing the check-in process, their counselors introduced them to their cabinmates for the week, got them a camp t-shirt and backpack, and gave them the chance to get an airbrushed tattoo. Campers are assigned to cabins in groups of up to nine based on their gender and age. Children ages 7 to 12 comprise "Junior Camp," and those older are "Teen Camp." Because many have attended camp for several years, older campers get to choose a special track of programming called Discovery. Discovery tracks happen Monday through Wednesday mornings and are a chance to explore an activity more deeply. This year's Discovery tracks were ceramics, horseback riding, outdoor adventure, boating, radio, sports and our Leaders in Training (LIT) program.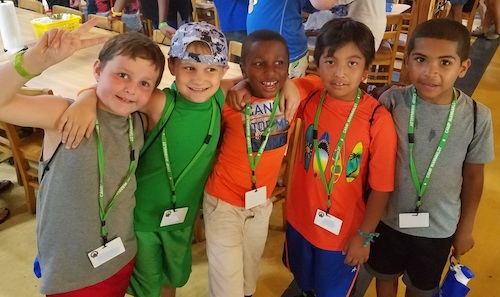 The hot weather didn't stop our campers from enjoying all the camp activities, including archery, canoeing, climbing wall, arts and crafts, cooking, visiting the CTL farm, and – maybe most importantly – swimming each day in the pool. Fishing was also very popular this year and campers caught some big bass and catfish in addition to smaller brim. All the fishing in the lake is catch-and-release.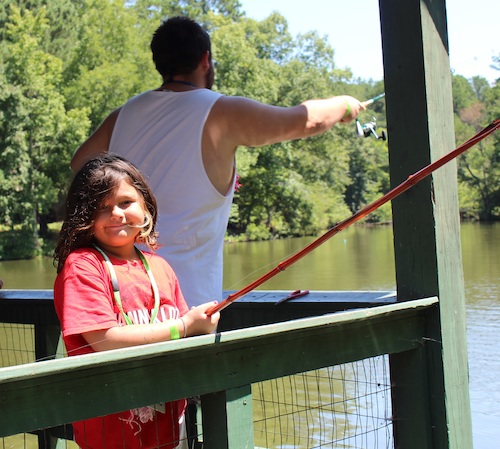 In upcoming newsletters, we'll be spotlighting our camp programs. Bleeding disorder families in Georgia can come experience CTL for themselves at either our fall or spring weekend Family Camps.