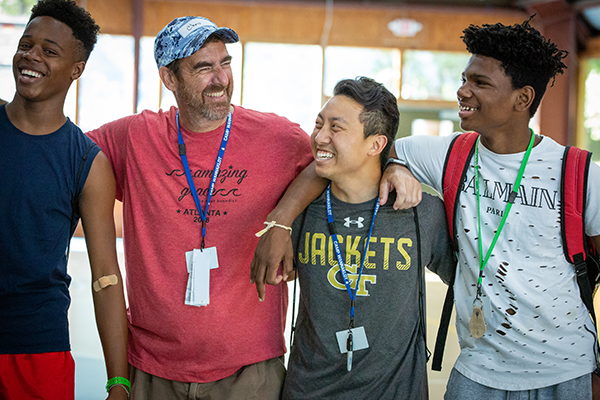 Camp Wannaklot Call For Volunteers
We need all our fabulous volunteers to register to help children with bleeding disorders develop life-long friendships, gain independence, and learn to take responsibility at Camp Wannaklot! For the last 30 years, Camp Wannaklot has been a place where campers learn to infuse factor, make a friend who has a bleeding disorder, and meet caring adults who dedicate a week every summer to make camp possible for them. We have a medical staff on site for the entire week, so volunteers do not need a medical background, first aid courses, or CPR certification.
Hemophilia of Georgia partners with Camp Twin Lakes in Rutledge, Georgia to host Camp Wannaklot. Campers will participate in a variety of activities including horseback riding, archery, fishing, paddle boating, canoeing, and swimming. We need volunteers to help them have a fun, safe week. This is a residential camp, which means we stay at camp the entire week. All lodging, activities, and meals are provided for counselors and campers. Volunteer today and help children with bleeding disorders create memories that will last a lifetime!