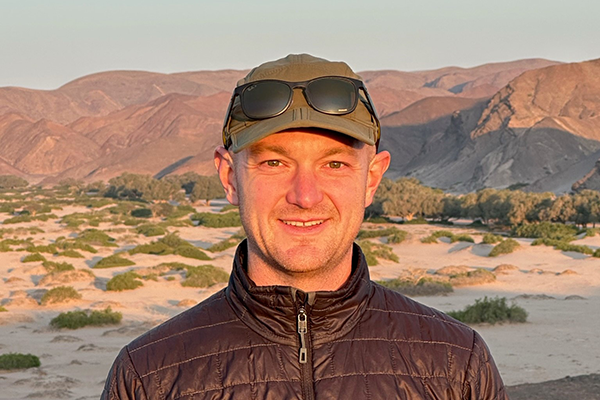 Comprehensive Care and Its Impact on Clients Like Brad W.
This year, Hemophilia of Georgia (HoG) is celebrating 50 years of serving the bleeding disorder community. As part of our celebration, we are sharing stories from people in the bleeding disorder community whose lives have been positively impacted through the work of our organization.
Meet Brad W., who was diagnosed with mild hemophilia A at two years old. While he later learned to infuse while in high school, he never really took factor medication or treated his bleeds because he was not confident in his abilities to treat the disorder. As a result, he avoided dealing with it.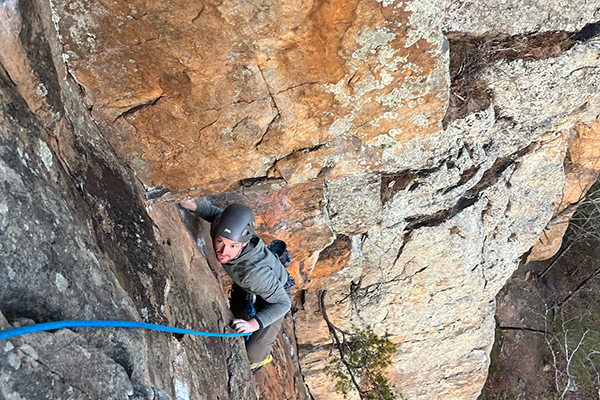 That all changed in April of 2022, the year after Brad moved to Georgia from Massachusetts, when he developed a bleed in his leg. Brad was not sure what caused it, but because he did not identify it as a bleed, he did not treat it. After realizing it was a bleed and treating it with factor, he saw improvement. However, infusing at home was difficult for Brad. Sometimes he went through many sticks before hitting a vein. Then, he re-injured himself while working out at the gym. Ultimately, Brad ended up in the hospital for 4 days (3 nights) until they could get the bleeding to stop.
Brad stated, "Throughout this difficult time, Hemophilia of Georgia was by my side. They shipped me factor and supplies, helped ensure that I had a care plan upon returning home, and came to my house to change the bandage on a midline that was used to infuse factor because I was not confident enough to infuse myself." He continued, "This was a wake-up call for me to better care for my hemophilia, and HoG and Emory care teams were exactly the partners that I needed to support me and teach me how to reimagine my life with hemophilia."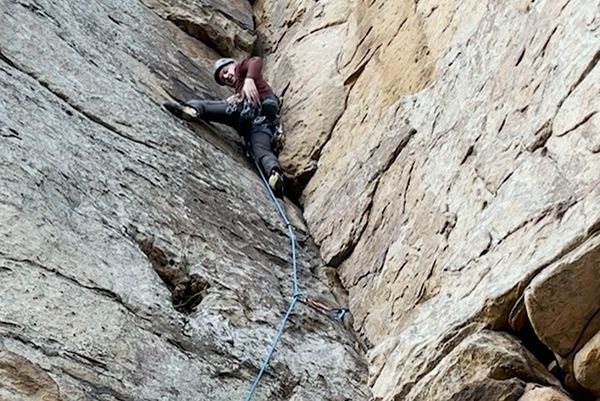 Brad added, "With the support of Hemophilia of Georgia and the HTC at Emory, I have been able to totally transform the way that I manage hemophilia. Rather than trying to ignore it, I have learned to embrace it and to proactively treat myself prior to doing the activities that are very important to me and are riskier such as rock climbing and skiing. I now feel empowered to confidently manage my bleeding disorder. I realized hemophilia does not need to be a limiting factor in my life, if I take it seriously, follow treatment plans, and am open/honest about injuries."
A few months after Brad finally recovered from the injury and was emotionally trying to reframe his relationship with his bleeding disorder, he had another injury. He fell and twisted his ankle. This further pushed him to focus on taking better care of himself.
"The care that I received from HoG and the HTC at Emory was and continues to be incredible. I received physical therapy support and at home infusion refresher training from HoG to enable me to confidently care for myself. My husband also received infusion training so that he could support me. HoG provided me with a plan to practice infusing with saline to gain confidence. I received broad support from doctors and the care team at the Emory HTC, guiding and encouraging me to reassess my risk management and being proactive with prophylaxis treatment before activities. They also provided consultation on alternative factor products and temperature storage requirements that better aligned with my lifestyle," said Brad.
He continued, "Additionally, I received incredible services from the pharmacy, who rushed factor orders and supplies as I continued to need more for managing bleeds. They very quickly processed pre-authorizations as I changed products and got new prescriptions as my treatment plan changed. I received therapy services from the clinic to help me understand the role of hemophilia in my life. They also taught me how to better manage my bleeding disorder in terms of identifying bleeds, being honest with myself and doctors, and sharing my experience and condition with others."
At the beginning of this process, Brad was afraid his injuries would result in his comprehensive health care team suggesting that he limit activities and not engage in the activities that brought him great joy. Instead, through this process, he found his entire care team were eager to support him and find ways for Brad to live the life he wants to live. Brad now feels more confident and safer when partaking in the activities and is grateful that HoG and Emory HTC have been there for him through this process.
"Because of the care and education I received, I now infuse prior to risky activities. Most recently, I went outdoor rock climbing and snow skiing. I attended Trot to Clot last summer and am already planning for some exciting and adventurous trips in the future!"