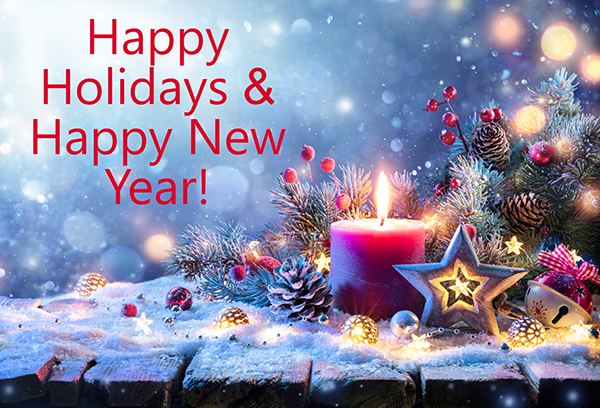 Feliz Navidad y Año Nuevo
Hemophilia of Georgia les desea a todos una temporada navideña saludable y un feliz Año Nuevo. A medida que nos acercamos al próximo año, es importante y útil reflexionar sobre el año pasado.
Como comunidad y como una institución al servicio de esa comunidad, todos hemos enfrentado algunos retos en los últimos dos años. Lo más importante es cómo enfrentamos esos retos, cómo los superamos y cómo aprendemos de ellos. Estamos muy orgullosos de la forma en la que Hemophilia of Georgia ha estado a la altura de estos retos y estamos buscando continuamente formas de mejorar nuestros servicios.
Los farmacéuticos de Hemophilia of Georgia hacen absolutamente todo lo posible para hacerlo feliz. Tienen décadas de experiencia en la dispensación de medicamentos de factor de coagulación, y trabajan en estrecha colaboración con los centros de tratamiento de la hemofilia y las enfermeras comunitarias de Hemophilia of Georgia para coordinar los planes de tratamiento de los clientes.
USTED puede ayudarnos a prestar el mejor servicio posible. Si usted es un cliente de las farmacias de Hemophilia of Georgia o Beacon Pharmacy, háganos saber cómo lo estamos haciendo llenando nuestra breve encuesta.
Haga clic en el nombre de su farmacia abajo y envíenos sus comentarios.