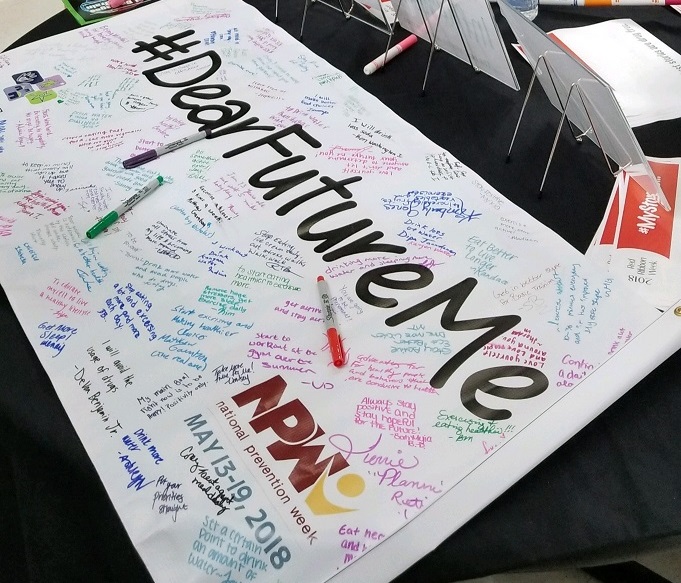 Georgia Teen Institute Leadership Camp
Six selected Hemophilia of Georgia Leaders in Training (LITs) attended leadership camp at the Georgia Teen Institute (GTI). They had the opportunity to stay in the dorms at the Emory Oxford College, see some very interesting guest speakers, bond with people they would've never otherwise connected, and devise a "team action plan" with their group. Attending the GTI leadership camp was a truly unique and educational experience.
The focus of the leadership camp was to create a team action plan. The purpose of a team action plan is to find a way to give back to the community and to help solve modern issues in our community. The LITs from Hemophilia of Georgia decided to focus on one very familiar group: the bleeding disorder community. They collectively decided to help both those with and without blood disorders by providing information and personal stories on the Hemophilia of Georgia website, specifically the Generation of Heroes page. For those who may not know, the Generation of Heroes is a Hemophilia of Georgia youth leadership project. This year's team action plan is to update the Generation of Heroes page. The Generation of Heroes project uses the power of teamwork and each LIT has a specific job to do.
One part of the project will provide basic information about five bleeding disorders (hemophilia A, hemophilia B, von Willebrand Disease, platelet function disorder, and hypodysfibrinogenemia) to educate those who may not know about bleeding disorders and how they affect us.

Another part of the project will revolve around wearing a MedicAlert® tag. A widespread issue among people with bleeding disorders, is the failure to wear one's MedicAlert® tag. It is hard to pinpoint why some people choose not to wear their medical alert bracelet or necklace. The reason can stem from embarrassment or the desire to hide the fact they have a blood disorder. Wearing a MedicAlert® can save your life in an emergency and this outweighs any reason. The LITs will convey this through their testimonials.

The team action plan also calls for more visual aids and informational videos about MedicAlert®.
The action plan was a central focus, but there was so much more to the Georgia Teen Institute leadership camp. The GTI experience is one that will live on forever in the minds of everyone who had the chance to attend.