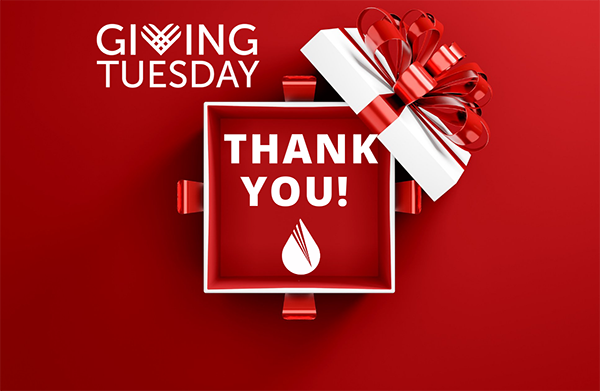 Gracias a nuestra comunidad por su apoyo el Martes de Dar
Estamos increíblemente agradecidos por todo el amor y apoyo mostrados a la comunidad con trastornos de la coagulación este Martes de Dar. Gracias a cada uno de ustedes que hizo que Hemophilia of Georgia fuera su prioridad filantrópica recaudamos $4,000 para ayudarnos a seguir mejorando las vidas de aquellos con hemofilia y otros trastornos hereditarios de la coagulación.
En Hemophilia of Georgia sabemos que se requiere más que medicina. Ofrecemos un apoyo significativo e impactante a través de la atención médica integral, la educación, la defensa y el apoyo de la investigación. Gracias a sus generosos donativos, podemos seguir haciéndolo de maneras aún mayores y mejores. Realmente no podríamos haberlo hecho sin que cada uno de ustedes corriera la voz y apoyara nuestra misión. Qué gran manera de comenzar la temporada navideña de dar.