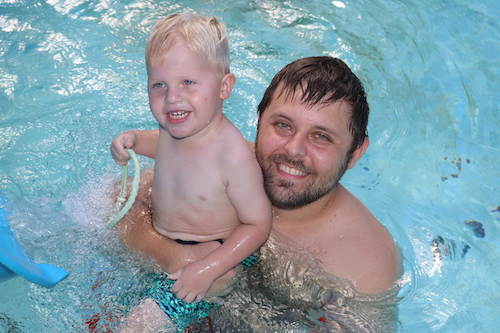 HoG's Fall Family Camp – Warm Weather and Warm Hospitality
On Sept. 20 - 22, 146 people from 31 families attended Hemophilia of Georgia's Fall Family Camp at Camp Twin Lakes (CTL) in Rutledge, Georgia. The heatwave that brought record-high temperatures relented that weekend, giving families perfect weather for outside activities including the swimming pool, which is usually too cold by late September.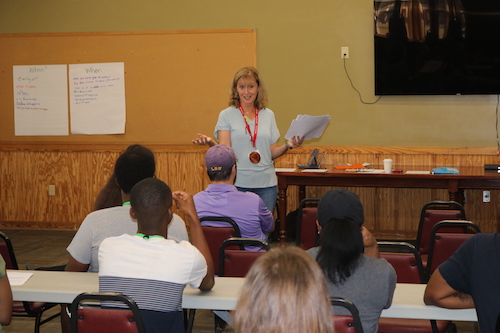 Saturday morning at Family Camp is for workshops and this year Hemophilia of Georgia (HoG) staff offered a broad range of topics from which families could choose. The HoG outreach nurses led an infusion training class and the "Clotting Game," which helps explain the complicated process of getting blood to clot. One older adult who attended the session said, "I'm a 50-year-old man with hemophilia. I've lived with hemophilia my whole life; I've participated in other classes. The Clotting Game and infusion training helped put all of the pieces together for me and understand it." HoG nurse Penny Kumpf conducted a popular workshop on the challenges parents face in deciding when and how to disclose a child's bleeding disorder. Jacob Sobel, HoG social worker, facilitated a workshop titled, "The Art of Speaking Up" on how to educate others about bleeding disorders and how to ask for support. For the Spanish-speaking attendees there were workshops in Spanish on managing stress and improving wellness and understanding the different types of bleeding disorders. These were led by Deniece Chevannes, HoG's Director of Health Promotion and Evaluation.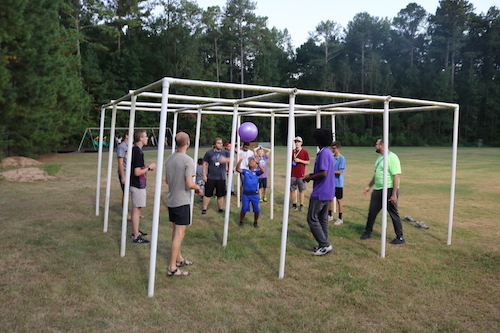 After lunch on Saturday, families had the afternoon to enjoy all the activities offered by Camp Twin Lakes such as archery, biking, fishing, mini golf, basketball, paddle boats and the climbing tower. In arts and crafts, families could choose from several projects, including making fall wreaths of silk leaves and flowers. Participants who visited the Camp Twin Lakes farm got to pet the goats, taste the figs, and sample the honey produced by the CTL bees. The braver folks harnessed up for a ride in the giant swing, launching themselves from high in the air to out over the lake. Few people could resist baking in the kitchen with long-time HoG volunteer Beth McCracken; the cookies they made were a warm, delicious afternoon treat.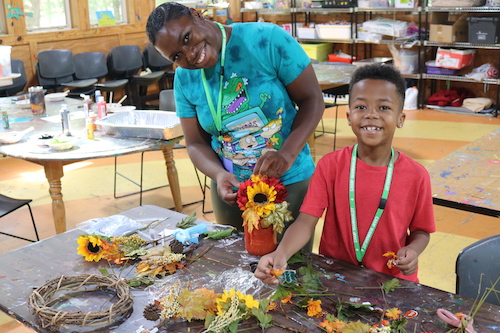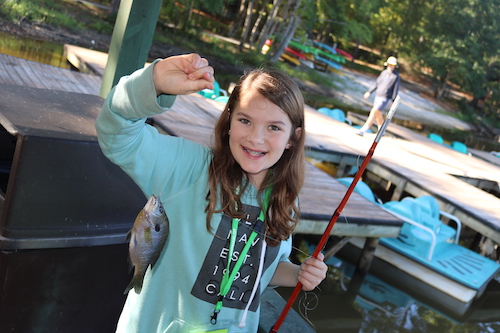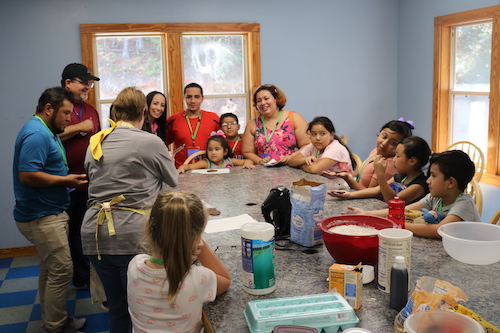 After dinner, families met on the field for a fun variety of games that went from the familiar cornhole to new favorites like throwing bolas balls at a ladder target. It was especially fun to see all ages playing together and helping each other learn the activities. It was clear that many friendships had already formed between families and they now had others they could turn to who could relate to raising a child with a bleeding disorder. The next HoG Family Camp will be in the spring. Watch your mail for an invitation and sign up quickly.