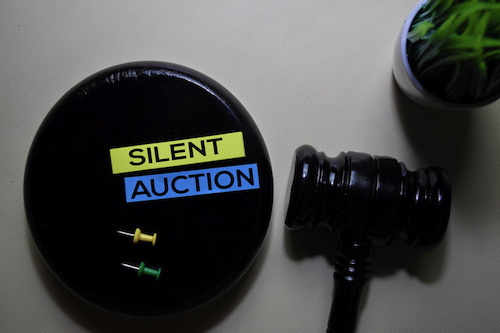 Make Some Noise for Our Silent Auction
Our Hit 'Em for Hemophilia Golf Tournament is just around the corner. That means our silent auction is underway. As always, we have some wonderful items up for bid including a beautiful white opal necklace and earrings from Kendra Scott, two sets of AirPod Pros, and a tailgate package with a projector, 100-inch screen, Yeti tumblers, a picnic blanket and libations from Sugarland Distillery. Visit us online to get your holiday shopping started early or to give yourself a little pandemic treat.
The auction will close at the end of our golf tournament on Tuesday, October 20. Be sure to get your bids in early and check out highlights of the golf tournament on our social media accounts.
Money raised by the tournament and the auction goes to fund medical research to improve treatments and ultimately find a cure for people with inherited bleeding disorders. Auction winners will be notified, and we will ship the item to you after the tournament.