Meet Amy: Sister, Mother, Volunteer, Advocate, Board Member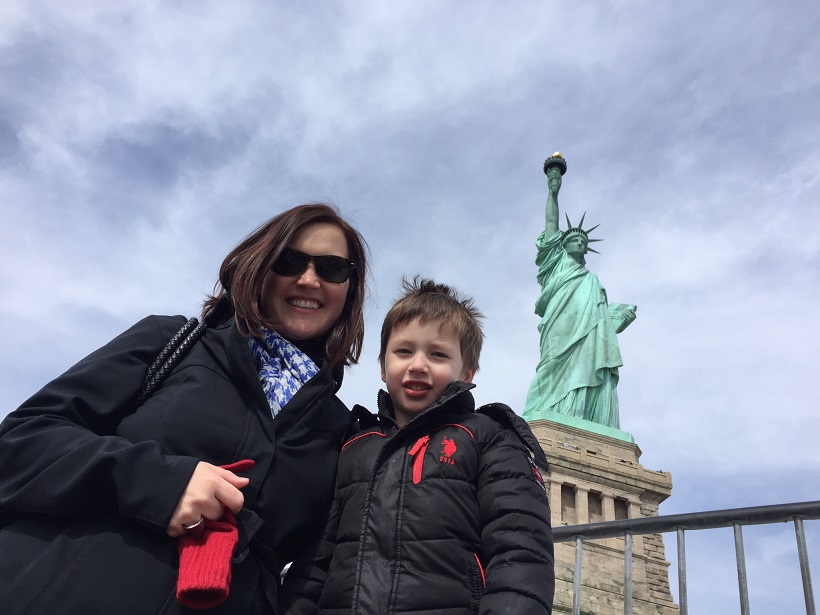 Meet Amy. She has been involved with Hemophilia of Georgia (HoG) her entire life. She grew up with a brother who has hemophilia. She became more involved when her son was born five years ago with hemophilia. Initially, her primary contact was with her outreach nurse and social worker. Amy let us know, "they were incredible." Four years ago, she joined the volunteer board of directors at HoG. Since that time, she has met many dedicated HoG employees with the "drive, motivation, and teamwork" toward their mission.
"I had no idea there were so many facets of the organization," she said. "From advocacy to making sure the state and federal representatives were aware of our bleeding disorder community, especially when they review upcoming medical legislation. HoG also raises money for medical research and Camp Wannaklot and family camps. They all care so deeply about every client. It continues to impress me with every interaction I have with HoG."
Amy grew up in Roswell. "I have an amazing and wonderfully supportive husband that I cannot praise enough and two energetic, hilarious, adorable, maniacal little kids, Nate age five and Eleanor age two, and one more girl on the way - due September 2017. Mornings are lively at our house and I love them!" When she can catch her breath, she loves to read and her "Nook" is always with her. She and her husband also love to travel. She hasn't been a "real" runner in quite some time, but she thinks her favorite quote is for runners, "The miracle isn't that I finished. The miracle is that I had the courage to start." Amy has discovered that the "hardest part of any accomplishment, is conquering the fear and stepping out of one's comfort zone." We are grateful to Amy and her family for their support over the years and look forward to watching her active young family grow and become future advocates for hemophilia.