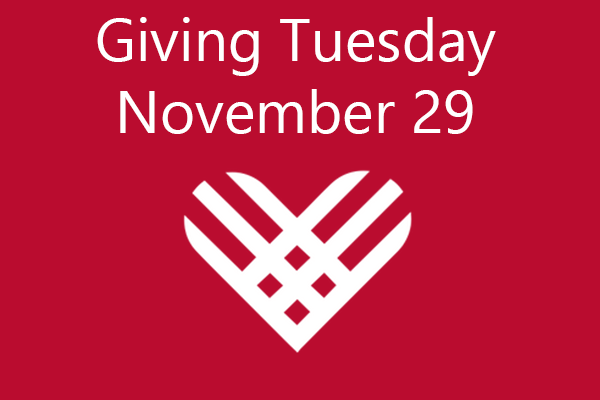 Por favor, haga que Hemophilia of Georgia sea su prioridad filantrópica para el #MartesdeDar
Hagamos que este Martes de Dar sea el más exitoso hasta ahora para las personas con trastornos hereditarios de la coagulación de Georgia. Usted puede ayudarnos a marcar la diferencia donando y/o recaudando fondos el Martes de Dar del 29 de noviembre. Ayúdenos a seguir mejorando las vidas de aquellos con hemofilia y otros trastornos hereditarios de la coagulación a través de la atención médica integral, la educación, la defensa y el apoyo de la investigación.
En Hemophilia of Georgia esperamos con ansias el día en el que vivamos en un mundo donde las personas vivan libres de los trastornos de la coagulación. Su donación puede ayudar a hacer que esa posibilidad sea una realidad para muchos. Por favor, comparta esta información con los amigos y familiares, y anímelos a hacer que Hemophilia of Georgia sea su prioridad para el Martes de Dar.
Usted también puede correr la voz entre los familiares y amigos en los medios sociales haciendo lo siguiente:
Animando a otros a participar
Retando a otros a igualar su donativo
Creando un evento de recaudación de fondos desde nuestra página de Facebook
Compartiendo sus historias de cómo Hemophilia of Georgia les ha ayudado a usted o a su ser querido a vivir su mejor vida con un trastorno de la coagulación. Asegúrese de etiquetarnos en sus publicaciones para que podamos compartir sus historias.
Si usted tiene preguntas, por favor comuníquese con Vic McCarty, Director de Desarrollo, llamando al 770-518-8272.