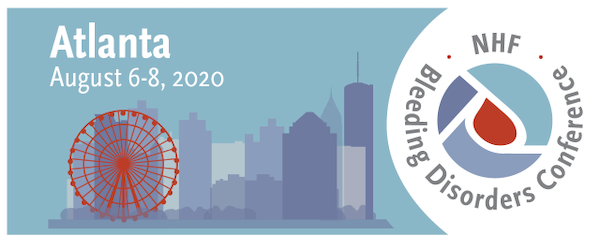 Registration Is Open for the 72nd Bleeding Disorders Conference
The National Hemophilia Foundation's 72nd Bleeding Disorders Conference is set for Aug. 6-8 at the Georgia World Congress Center in Atlanta, GA. Affected individuals and families will find sessions on nearly every aspect of living with a bleeding disorder – from the basics of hemophilia and von Willebrand Disease to the latest treatment updates. Providers, on the other hand, will learn about the latest treatments and techniques from their perspective.
Highlights from this year's event include:
A three-hour, pre-conference on von Willebrand Disease
A "mini-track" on mental health and bleeding disorders
A three-day track for teens and young adults
Three days of NHF's Kids Program that include fun and games, as well as learning opportunities
An overview of new and emerging therapies, including gene therapy
A full track for rare factor deficiencies, including FVII, FX, and FXIII deficiencies
Plus, there are always opportunities to connect with and learn from others from the bleeding disorders community. To register, please visit https://events.hemophilia.org/ehome/bleedingdisordersconference/registration/.