Staff Spotlight: Ruth Brown Celebrates 25 Years at HoG
By Amy Bretherton, Director of Marketing & Communications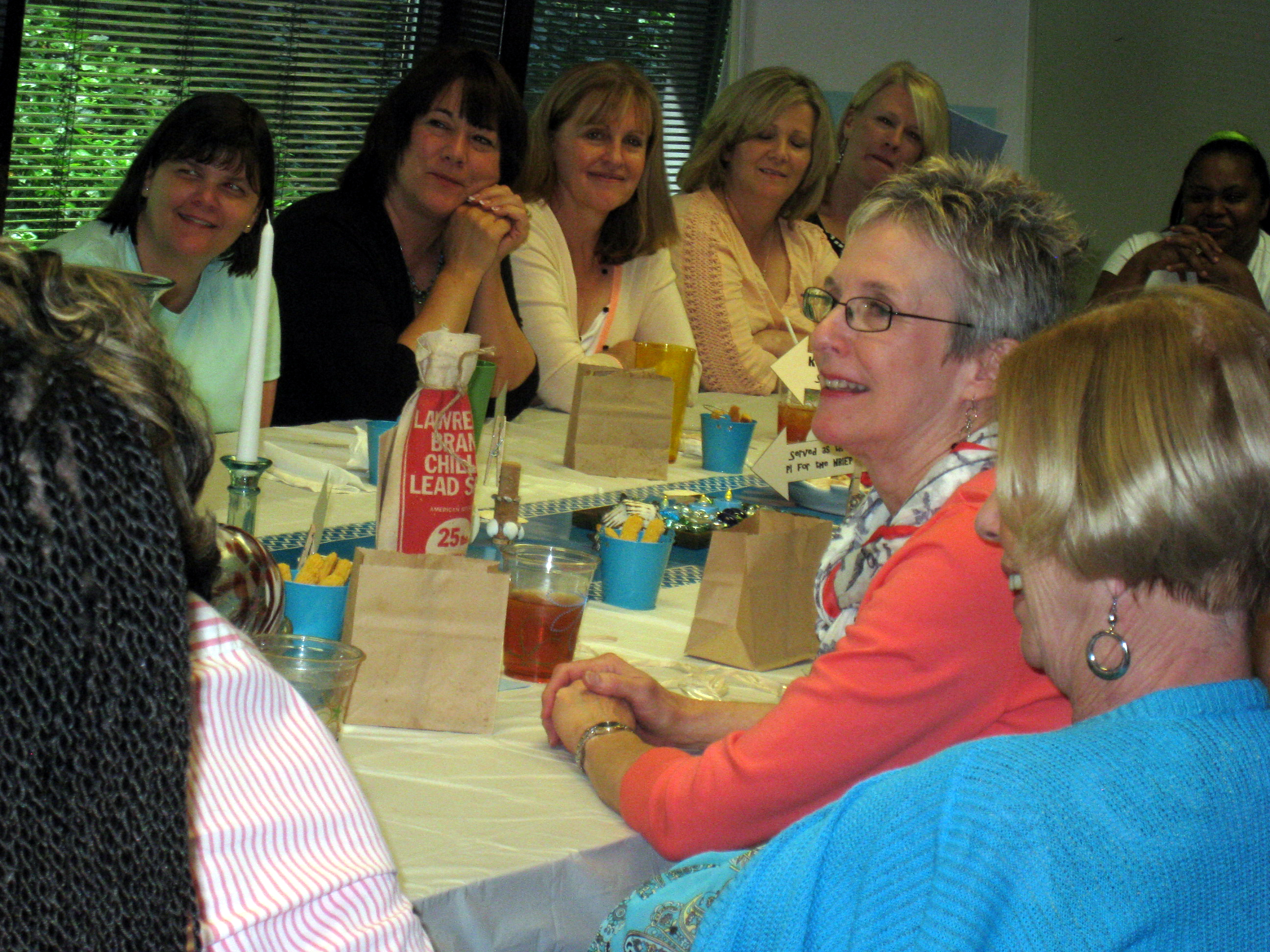 On April 23rd we celebrated Ruth Brown's 25th anniversary at Hemophilia of Georgia. Ruth is Vice President of Programs at Hemophilia of Georgia where she supervises clinical care staff, oversees patient activities and services, and coordinates agency involvement with Georgia Hemophilia Treatment Centers. Staff members thanked Ruth for her many years of service and dedication, and shared fond memories and several anecdotes. The beautiful decorations and seashell cupcakes were inspired by her love of the beach.
Ruth says, "My 25 years at Hemophilia of Georgia have been filled with interesting projects, challenges, and strategies to adapt to a changing healthcare system. Most meaningful for me, though, has been meeting exceptional people along the way. The bleeding disorder healthcare professionals are the most committed I know. Also, I've been truly inspired by the patients and their families as they have met the challenges in their lives with courage and grace."

Ruth's responsibilities on the management team include developing proposals, strategies and budgets for program expansion or change. She also serves as Regional Director of the Southeast Region, providing administrative direction for MCHB funding to Hemophilia Treatment Centers in eight southeastern states and for CDC (Centers for Disease Control and Prevention) funding to Hemophilia Treatment Centers in four states. She adds, "I've been thrilled to see the improvements in treatment over the years and look forward to a bright future for people with bleeding disorders, as new products are developed and gene therapy advances. "
Ruth earned a Master of Public Health degree from Emory University's Rollins School of Public Health. With a specialty in health promotion and education, she has developed educational resources both as a consultant and at Hemophilia of Georgia. She was responsible for the development of The Hemophilia Handbook, a comprehensive resource for patients with bleeding disorders.
Ruth has served the bleeding disorder community for more than 25 years and has received two awards from the National Hemophilia Foundation in recognition of her achievements. She was awarded The Loras Goedken Outstanding Leadership Service Award which recognizes efforts to educate and bring about awareness of bleeding disorders. She also received the Joseph D. Early Award for excellence in health education in hemophilia and prevention of HIV transmission.
"I'm proud of Hemophilia of Georgia and the agency's forty plus years of service. It's been an honor to be part of an agency that truly lives up to its mission. HoG's leadership has allowed me to grow and to use my education and skills in a career that is more fulfilling than I ever expected."
Congratulations Ruth! Thank you for your 25 years of service to the bleeding disorder community and to HoG. You are truly an inspiration to us all.

Read CEO Trish Dominic's blog about her 25 years working with Ruth Brown.