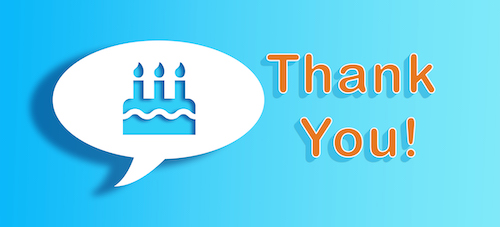 Thanks to Our September Facebook Birthday Fundraisers
We want to give a great big thank you to the people who chose Hemophilia of Georgia for their birthday fundraisers on Facebook. You could choose from hundreds of thousands of charities, and we are grateful you chose us. You helped us raise $430 this month!
Much thanks to:
Zeester Culbreath Swint
Elizabeth Morris Holtz
Charlene Peters
Jahmeel Bassue
Kassie Cassel
Jana Crump (who helped in August and September)
Want to help raise funds for HoG with your birthday fundraiser? Here's how. About two weeks before your birthday, Facebook will suggest setting up a birthday fundraiser for your favorite charity. Click to set up a fundraiser and choose HoG from the list of charities. Check out these tips to boost your chances of meeting your goal.