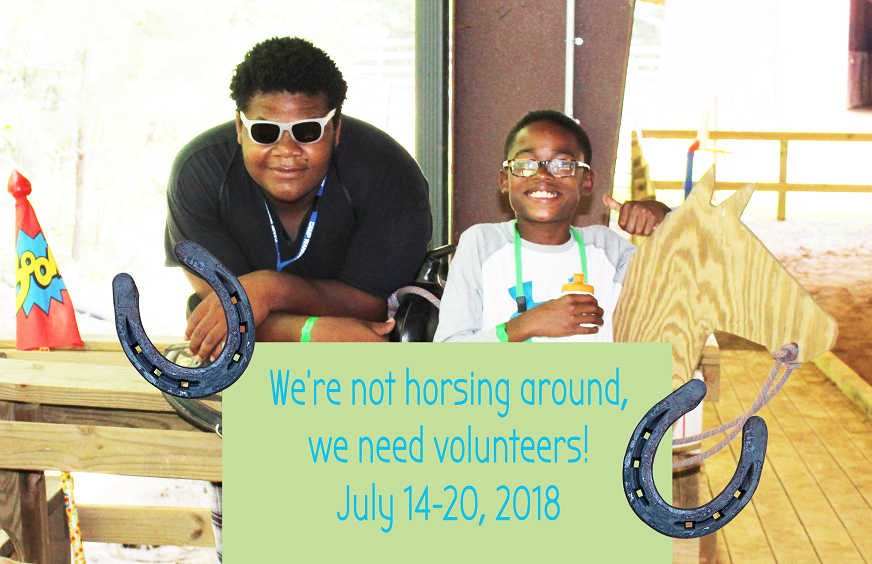 Volunteer for Camp Wannaklot
We need counselors to help campers have a fun, safe week this summer at Camp Wannaklot. Camp Wannaklot is a weeklong summer camp for children with inherited bleeding disorders. Hemophilia of Georgia partners with Camp Twin Lakes in Rutledge to host Camp Wannaklot. Campers will participate in a variety of activities including horseback riding, archery, fishing, paddle boating, canoeing, and swimming.
This is a residential camp which means we stay at camp the entire week. All lodging, activities, and meals are provided. We have a medical staff on site, so volunteers do not need a medical background, first aid courses, or CPR certification.
What is expected of Camp Wannaklot counselors?
• Work with the lead counselor to guide and direct the campers in activities.
• Provide leadership and support to assigned cabin group.
• Know the location of assigned campers at all times.
• Participate in activities for the health, safety, and well-being of campers and staff.
• Maintain a positive attitude.
• Have fun!
Camp dates this summer are Sunday, July 15 to Friday, July 20. Counselors report a day early, on Saturday, July 14, for orientation and training. If you'd like to volunteer, please visit our website at http://www.hog.org/volunteer-application. If you have questions, contact Kim Williams at kawilliams@hog.org. We hope to see you there.