Horizons in Hemophilia April 2014
Biogen Idec received FDA approval for Alprolix on March 28th. The long-acting recombinant factor IX product will be available for hemophilia B patients and promises an extended half-life by using a type of fusion technology. The initial assay sizes available will be in the 500, 1000, 2000 and 3000 international units range.
World Hemophilia Day is April 17th. Each year this day is observed around the world to increase awareness of hemophilia and other inherited bleeding disorders. There are 6.9 million people globally who have a bleeding disorder. 75 percent of them don't know that they have a bleeding disorder.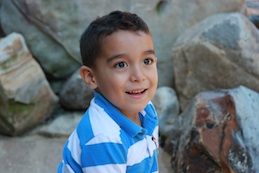 Each year, Children's Miracle Network Hospitals select a few amazing children to represent the hundreds of thousands of patients who are treated at Children's Healthcare of Atlanta.
It is said that great minds think alike. Clearly, the person who said that never attended a State Hemophilia Meeting. Each year, the great minds of Georgia's hemophilia treatment centers come together to share insights into hemophilia care.
This month, Hemophilia of Georgia begins funding two new physician researchers as part of its Clinical Scientist Development Grant program. These grants provide up to five years of funding. They are designed to allow a physician who has completed research training to advance to the status of an independent investigator.
For 40 days out of the year, Georgia legislators meet at the State Capitol. During these 40 days, they debate hundreds of bills, meet with constituents, and attempt to pass a state budget. Needless to say, the pace can be quite frenzied, with lawmakers scrambling to ensure that their priorities are addressed.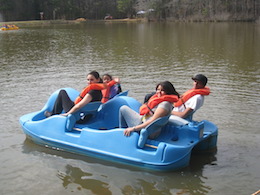 It was a perfect weekend to enjoy time as a family at Camp Twin Lakes. March is National Nutrition Month, so families participated in an educational session that taught fun ways to increase physical activity as a family.
View the clinic schedules for the Georgia Hemophilia Treatment Centers.
Have you read HoG's Blog?