Horizons in Hemophilia, December 2014
As I write my final year-end article for the newsletter, I can't help but think of the cold days that lie ahead and the fact that we'll be celebrating a very special new year at HoG; a year that will bring new leadership to an organization that has never strayed from its mission and, because of you, has had outstanding vision.
Last month the Food and Drug Administration approved Obizur, a treatment for acquired hemophilia A that was originally developed by a research team led by Emory hematologist Pete Lollar, Hemophilia of Georgia Professor of Pediatrics.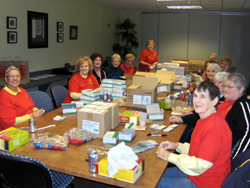 As 2014 is coming to a close, we reflect back on all of the wonderful accomplishments achieved during the year. Here at Hemophilia of Georgia, many of these accomplishments would not have been possible without the support of our kind and generous volunteers.
You made a difference! Tens of thousands of Georgians donated more than $2.3 million to nonprofits close to their hearts on Georgia Gives Day, Thursday, November 13, and Hemophilia of Georgia was a proud recipient of many gifts that day.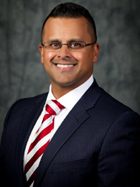 After reading the subject of this article, you might just be saying to yourself, "This must be the third Board Member Spotlight I've read this year." And, you'd be right! So, without further ado, it is my pleasure to introduce you to Tom Singh; our newest Board Member.
The HoG pharmacies use Federal Express and UPS to deliver pharmacy orders. Bad weather in other states can cause delivery delays.
The Medical and Scientific Advisory Council (MASAC) of the National Hemophilia Foundation has issued a Medical Advisory concerning the risk of inhibitor development from a recombinant factor VIII product.
For a list of holiday hours please click on the headline link above.
View the clinic schedules for the Georgia Hemophilia Treatment Centers.
Have you read HoG's Blog?