Horizons in Hemophilia January 2014
In December of 2013, Hemophilia of Georgia committed funding to sponsor two Judith Graham Pool Fellowships for the National Hemophilia Foundation. NHF's premier fellowship program is named in honor of Dr. Judith Graham Pool. Established in 1972, the Judith Graham Pool Postdoctoral Research Fellowship program has provided a long legacy of support for basic science and pre-clinical research in bleeding disorders.
Do you love to shop? What if you could shop and donate to your favorite charity at the same time? Well, you can! The holidays are over but the AmazonSmile Foundation program continues all year. When you shop at smile.amazon.com a portion of the price of eligible purchases will be donated by Amazon to the charitable organization of your choice.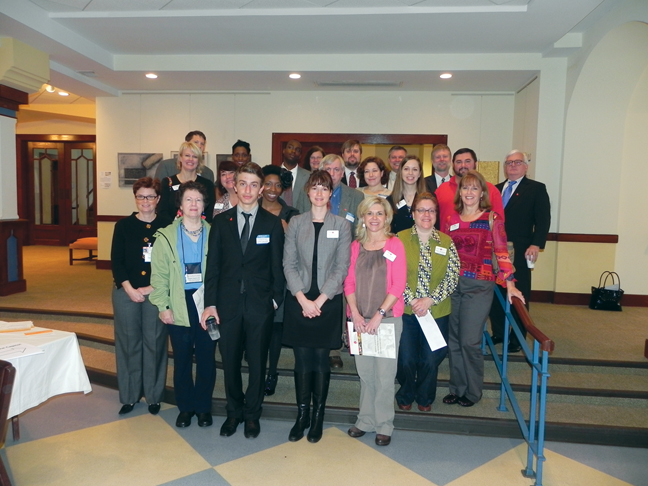 When was the last time you educated someone about bleeding disorders? Some of you may have educated a family member on what it means to have hemophilia. Some of you may have spoken to a school nurse about von Willebrand Disease and what it means.
The Mighty Sticker Club proudly welcomes Sebastian R., Depri R., Keith W. and Joey L. as its newest members. To become a member, they mastered the steps for self-infusion including mixing factor, selecting a vein, sticking themselves, giving their own factor, and completing a treatment calendar. What an accomplishment!
In July 2012, Hemophilia of Georgia began funding research at St. Jude Children's Research Hospital in Memphis, Tennessee. This research seeks to find a cure for hemophilia that is, in the words of the researchers, "safe, effective, and widely available."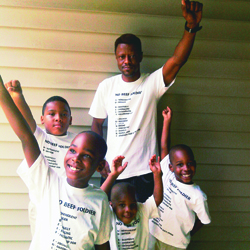 My son, Derryl, has hemophilia. In 2005, when he was 8 years old, he was bullied by kids in the neighborhood. I tried to help him by keeping him in the house, but he said that wasn't helping. "I have to go to school," he told me.
By year's end, as many as three new hemophilia products could be on the market. Next year? Expect at least another three products, and more to follow. The most new products ever released for hemophilia treatment so close together—now filling the "pipeline"—will present choices. Should you switch products?
View the clinic schedules for the Georgia Hemophilia Treatment Centers.
Have you read HoG's Blog?