Horizons in Hemophilia, July 2014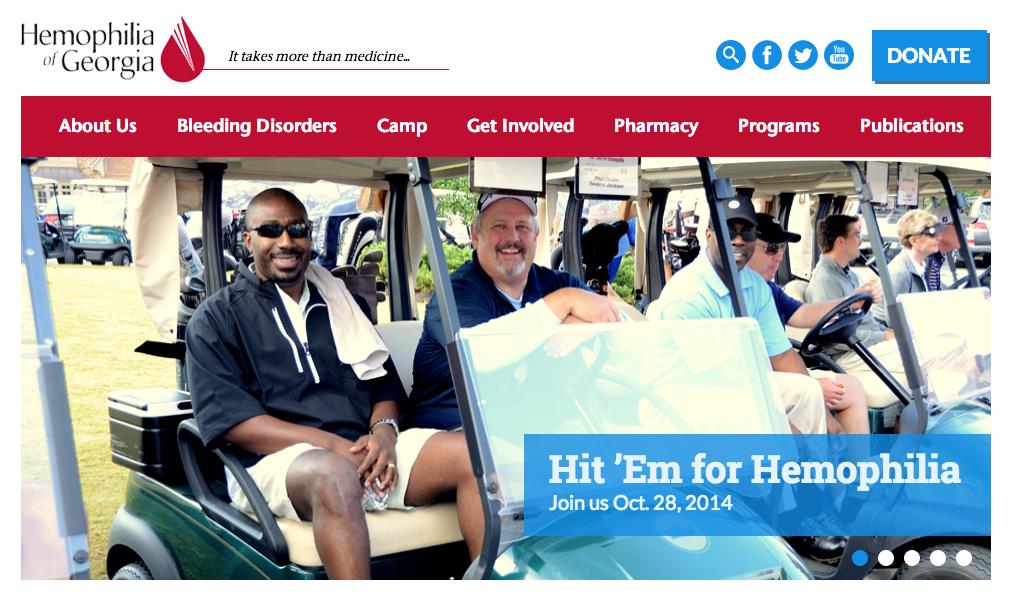 The redesigned Hemophilia of Georgia website was launched on July 1st with all new photos and graphics. The design has been streamlined to make all the information you need easier to find. Links for each page are located on the side of all the pages in that section.
Biogen Idec announced on June 6 that the FDA approved Eloctate, their recombinant factor VIII product with a prolonged half-life. It will be commercially available for patients in mid-July. Eloctate is indicated in adults and children with hemophilia A for control and prevention of bleeding episodes, perioperative (surgical) management, and routine prophylaxis to prevent or reduce the frequency of bleeding episodes.
It is almost time for another school year to begin. HoG outreach nurses are available to do school in-service presentations. It is very important for teachers, nurses and other school personnel to be familiar with your child's bleeding disorder.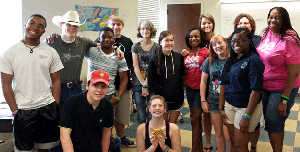 On June 9th, my fellow LITs and I had the privilege of attending Georgia Teen Institute (GTI). GTI is a youth leadership program for Youth Action Teams throughout Georgia.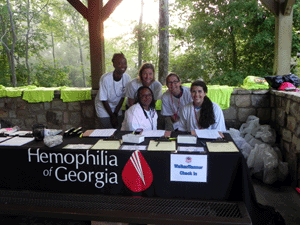 The spring season at HoG brought us three exciting Trot to Clot Walk and Runs. We added new elements to each race this year and the events were a big success.
John is diagnosed with vWd2. As a child he knew something was wrong but there was no treatment except to suffer through a bleed. His mother would soak rags in apple cider vinegar to try and cool down the "fever" in his joints. He had his first bleed in 1959.
What a year for the Junior Board of Directors! The Junior Board recently held a t-shirt campaign to help raise funds to support Camp Wannaklot. We designed a custom t-shirt that donors received when they donated $25 or more to Hemophilia of Georgia.
Beginning in August, Georgia Regents University (MCG) Adult Clinic will be held once per month on the first Tuesday of the month.
The National Hemophilia Foundation's (NHF) Medical and Scientific Advisory Council (MASAC) issued the following new documents, adopted by NHF's Board of Directors in June 2014:
View the clinic schedules for the Georgia Hemophilia Treatment Centers.
Have you read HoG's Blog?