Horizons in Hemophilia, July 2016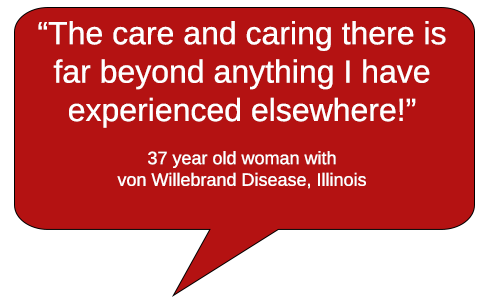 What do people with bleeding disorders really think about their Hemophilia Treatment Center (HTC)? How satisfied are they with their care? Are there groups of patients that have specific problems with getting the HTC services they need? These are some of the questions that over 5,000 people with bleeding disorders answered in the first national survey of HTC patient satisfaction.
We are celebrating the passage of SB 302: The Provider Directory Improvement Act. This act will make selecting an insurance plan easier for Georgia consumers.
Bryans M. and Tyquan H. are the newest members of the Mighty Sticker Club, demonstrating how to correctly mix factor and infuse themselves without difficulty.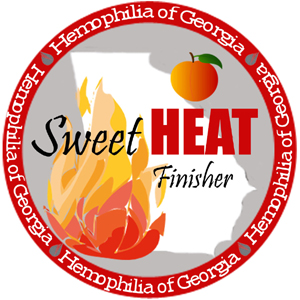 On your favorite running path, trail or even treadmil, show your support for HoG and raise funds for Georgia's bleeding disorder community in the first-ever Sweet Heat Virtual Challenge. Don't miss your chance to score a Sweet Heast finisher medal.
On March 17, the FDA approved Kovaltry, manufactured by Bayer. Kovaltry is a recombinant full-length factor VIII concentrate indicated for use in adults and children with hemophilia A. The approval is based on results from the LEOPOLD (Long-Term Efficacy Open-Label Program in Severe Hemophilia A Disease) clinical trials.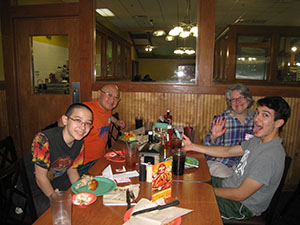 Where can you get great food and fellowship with other members of the bleeding disorder community? At any of the client dinners held across the state!
Patients on home therapy receive regular shipments of CFC from their pharmacy providers, often on a monthly basis or as home supplies are depleted. Having an adequate supply of CFC at home to allow treatment over weekends and holidays, and to account for needs related to unexpected bleeding events, is critical to achieve safe patient care
The 2016 Augusta Trot to Clot was a hit! The new location at Lake Olmstead Stadium and the warm May morning made for one incredible event. Because each of you makes what we do possible, a few of our staff members wanted to share how your participation impacted their experience at the event and why they hope you'll join us again next year!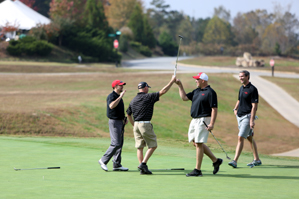 It's time to master your swing and perfect your putt because the 34th Annual Hit 'Em for Hemophilia Golf Tournament is almost here!
The detailed findings of the much anticipated SIPPET (Survey of Inhibitors in Plasma-Products Exposed Toddlers) study were published May 26. The study, "A Randomized Trial of Factor VIII and Neutralizing Antibodies in Hemophilia A," appeared in The New England Journal of Medicine. The lead investigator was Flora Peyvandi, MD, University of Milan.