Horizons in Hemophilia, June 2017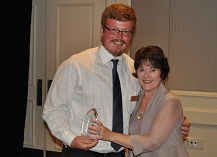 On April 26, Hemophilia of Georgia (HoG) held its annual Appreciation Reception, themed "Because of You." HoG volunteers, donors, and employees gathered to celebrate our joint mission and to recognize the people that make it all happen. Some outstanding people were recognized for their contributions. More...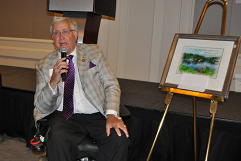 E. Culver "Rusty" Kidd was presented with the Hemophilia of Georgia (HoG) Lifetime Achievement Award at the agency's April 26, 2017 Volunteer Appreciation Reception. More...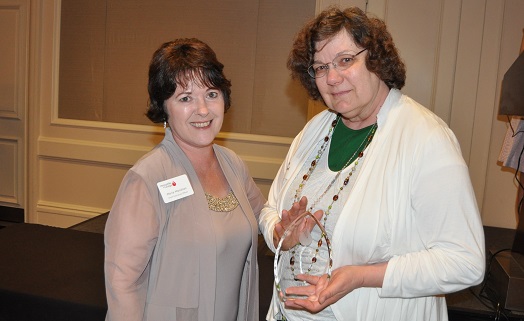 Jo Ann was recognized for more than 30 years of dedicated service to Hemophilia of Georgia (HoG) at the Appreciation Reception. She has been around hemophilia her entire life. More...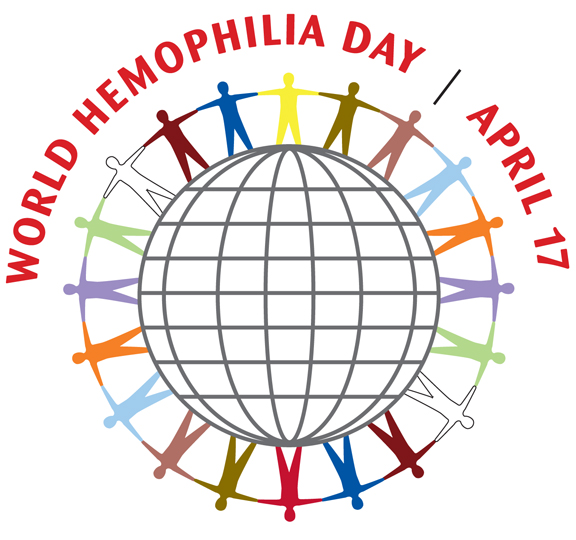 At the request of Centers for Disease Control and Prevention's (CDC) Division of Blood Disorders, the "King" and "Queen" towers at the Concourse at Landmark Center in Atlanta, Georgia lit up their crowns red in April in recognition of World Hemophilia Day. More...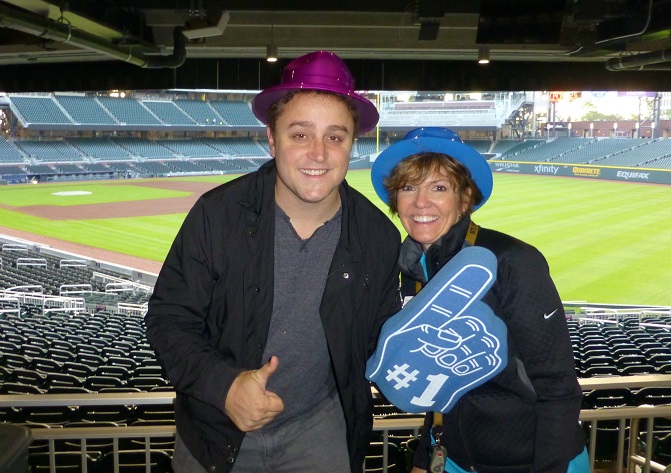 Thank you so much for supporting the Trot to Clot Walk at SunTrust Park. Hemophilia of Georgia has the honor of being the first nonprofit to hold a walk event at SunTrust Park, the new home of the Atlanta Braves. Click through to full article to see event photos. More...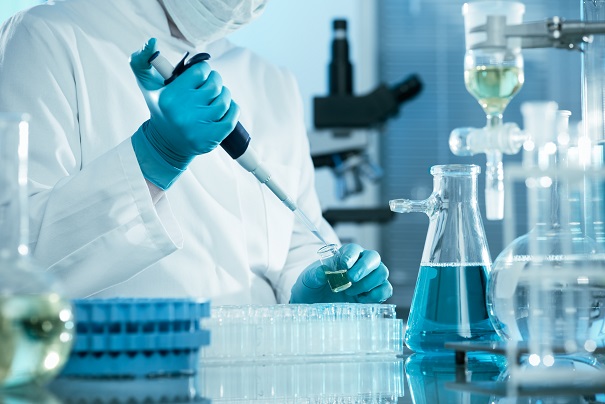 Scientists from the Center for Cardiovascular Research at the University of Hawaii (UH) have developed a novel approach to hemophilia gene therapy that employs microbubbles and an ultrasonic beam to deliver the treatment.
More...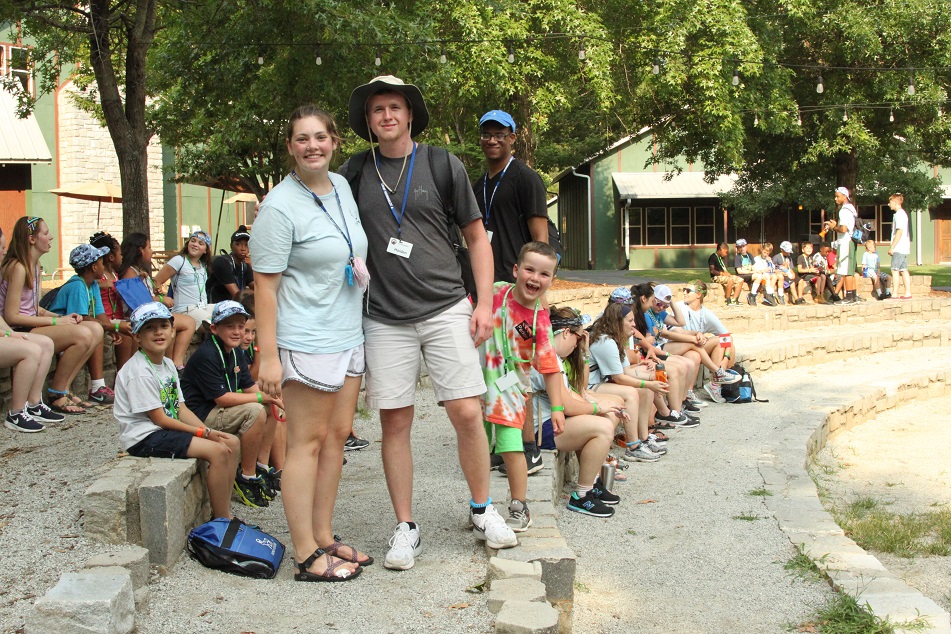 Camp dates this summer are Sunday, June 11 to Friday, June 16. Counselors report a day early, on Saturday, June 10, for orientation and training. If you'd like to volunteer, please visit our website at http://www.hog.org/camp/page/volunteer-application. If you have questions, you can contact Kim Williams at kawilliams@hog.org. We hope to see you there. More...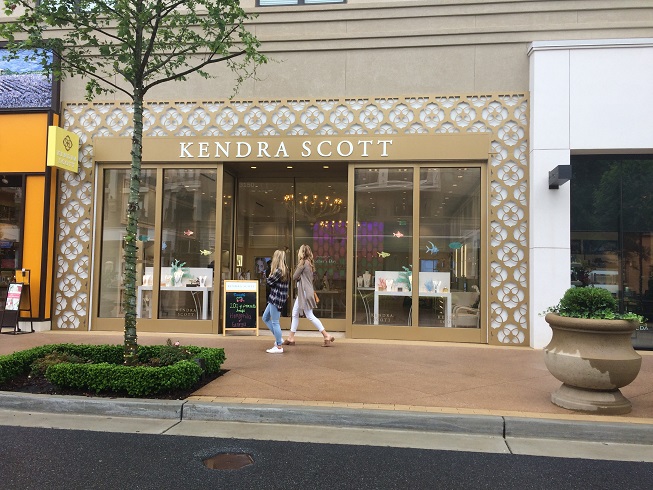 The rain didn't stop the shoppers from coming out to support the May 4th Kendra Scott Gives Back event. The beautiful store in Alpharetta welcomed Hemophilia of Georgia and guests to an evening of sips, sweets, and jewels. More...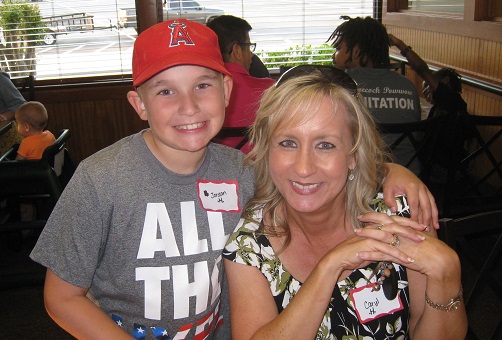 If you could not attend one of the client dinners held the past few months across the state, don't despair, the dinners will resume this fall. Click through to the full article to enjoy some photos from dinners this year. More...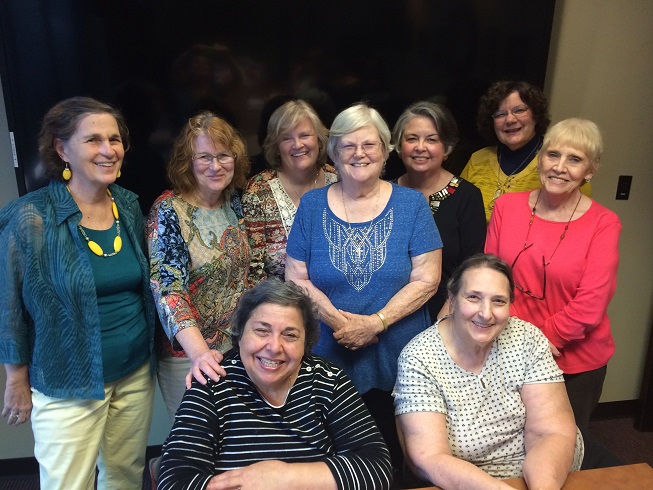 Sorority sisters from Beta Sigma Phi International have been volunteering for Hemophilia of Georgia (HoG) for more than 30 years. It all started with a personal connection. More...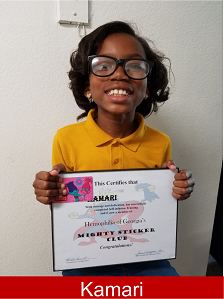 In April, Kamari became a member of the Mighty Sticker Club. To become a member, she mastered the steps of self-infusion, including mixing factor, selecting a vein, sticking herself with the needle, infusing factor, and completing a treatment calendar. More...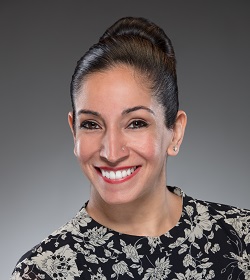 The pharmacy customers receive a flyer with their orders. The flyers feature someone on our staff each month. Get to know these wonderful people who serve the bleeding disorder community.
More...