Horizons in Hemophilia, October 2015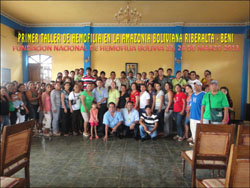 September 10, 2015 is a date to mark in the HoG history archives. Why? Because on that day the government of Bolivia announced that it would provide free factor to children diagnosed with hemophilia in Bolivia.
Congratulations to Jeff Cornett, Vice President of Research and Public Policy, who is the first recipient of the Linda Smith Lowe Health Advocacy Award. The Linda Smith Lowe Health Advocacy Award will be given each year to an advocate whose exemplary work advances access to quality, affordable health care in Georgia.
Ashley's relationship with Hemophilia of Georgia began in 2012 when she overheard a friend talking about Camp Wannakot and became interested in volunteering. Since 2012, Ashley has volunteered as a camp counselor, at family camp, and at teen retreats and many other HoG events.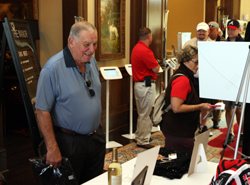 Support research to find a cure for hemophilia that is safe, effective, and widely available by joining the Atlanta Braves, sports celebrities and more than 200 golfers on Tuesday, October 27 at the Manor Golf & Country Club and Atlanta National Golf Club in Milton, GA.
Jordan H. earned the prestigious Mighty Sticker award while at Camp Wannaklot this year. I was able to present it to Jordan at his home this past month with his Mom present.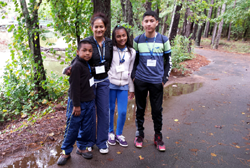 The focus was on the family during Fall Family Camp 2015. It was a gloomy and rainy weekend at Camp Twin Lakes, but that didn't dampen the fun!
View the clinic schedules for the Georgia Hemophilia Treatment Centers.
Have you read HoG's Blog?