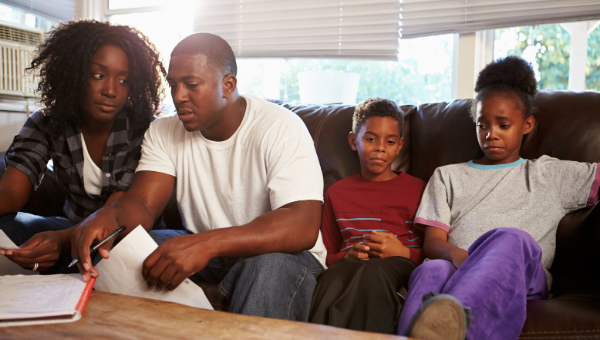 Help for Those Affected by COVID-19 Layoffs
COVID-19 is taking a toll on jobs in Georgia. In March, unemployment claims jumped by more than 133,000 – the largest number handled by the Department of Labor in a single week. As COVID-19 cases continue to rise (now at 9,000), unemployment claims will likely climb as well.
We know this can be stressful for any family, but it is especially hard if you also deal with a costly inherited bleeding disorder. Our Programs Department is watching the situation closely. We know that community resources have been hit hard with so many new people accessing them.
If you are an HoG client and struggling financially because of COVID-19, please call your assigned social worker to learn what is available to you. If you do not know your assigned social worker, call us at 770-518-8272. We will put you in touch with the right person.

Some Good News from the State
While it may look bleak, there is some good news. This week, the state of Georgia announced that $600 will be added to each person's unemployment check. The money comes from the Coronavirus Aid, Relief, and Economic Security Act. The additional money should show up in next week's checks and continue through July.
If you need to file for unemployment or have questions, you can visit the Georgia Department of Labor's COVID-19 frequently asked questions to learn more. The state has changed some of the rules to make it accessing unemployment easier.
For temporary layoffs, employers must file the weekly claims on your behalf.
You are not required to do a job search if you filed for unemployment on or after March 14.
Unemployment benefits are available to workers with reduced hours or those leaving work temporarily because they are sick, need to care for a sick family member, or do not have childcare due to school or childcare provider closings.
Unemployment benefits were extended from 14 weeks to 26 weeks.

Beyond Unemployment Insurance
For those in the metro Atlanta area, the United Way of Greater Atlanta and the Community Foundation for Greater Atlanta created the COVID-19 Response and Recovery Fund. The two groups pledged $1.5 million to start the fund. They will continue to raise money from individual donors, corporate partners, and foundations.
The new fund will focus on providing services to high-risk groups such as:
Seniors
Families with children who normally get free or reduced meals at school
Families who need childcare
Homeowners or renters who could be evicted
Hourly, low-wage workers
If you need help, please visit the United Way of Greater Atlanta's 2-1-1 Contact Center.

Changes to Georgia Health Insurance Rules
This week, the Georgia Insurance Commissioner also directed health insurance companies to refrain from canceling policies if they have not received payment until further notice for people covered under plans not sponsored by their employer.
For those who lost employer-sponsored plans, your options for continued coverage include:
The Consolidated Omnibus Budget Reconciliation Act (COBRA) – This federal law requires employers of at least 20 employees to give you 60 days to choose COBRA coverage. COBRA lets you extend your insurance coverage from 18 to 36 months. You may be required to pay a premium for the COBRA continuation coverage.
Affordable Care Act Special Enrollment Period – If you have lost qualified health coverage in the past 60 days or expect to lose it in the next 60 days, you may qualify for a special enrollment period. Under this law, if you were covered with a premium paid in advance for the month of termination, you get to keep that coverage for the rest of the month by law. There is no 2 percent premium added to the cost of coverage as seen with COBRA.
Georgia's Continuation Law – If you lost coverage from an employer-based small group plan (fewer than 20 employees), you have the option for a 90-day coverage package under this law. Again, if you were covered with a premium paid in advance for the month of termination, you get to keep that coverage for the month. Once that month is over, you can then submit for coverage continuation. There is no extra 2 percent premium for this option either.
We will update you on other news and resources as we learn about them. If you have questions, please call our social workers at 770-518-8272.