Nurses Week Spotlight: Carlos Branham
In this Nurse's Week spotlight, we highlight Carlos Branham. Carlos will be celebrating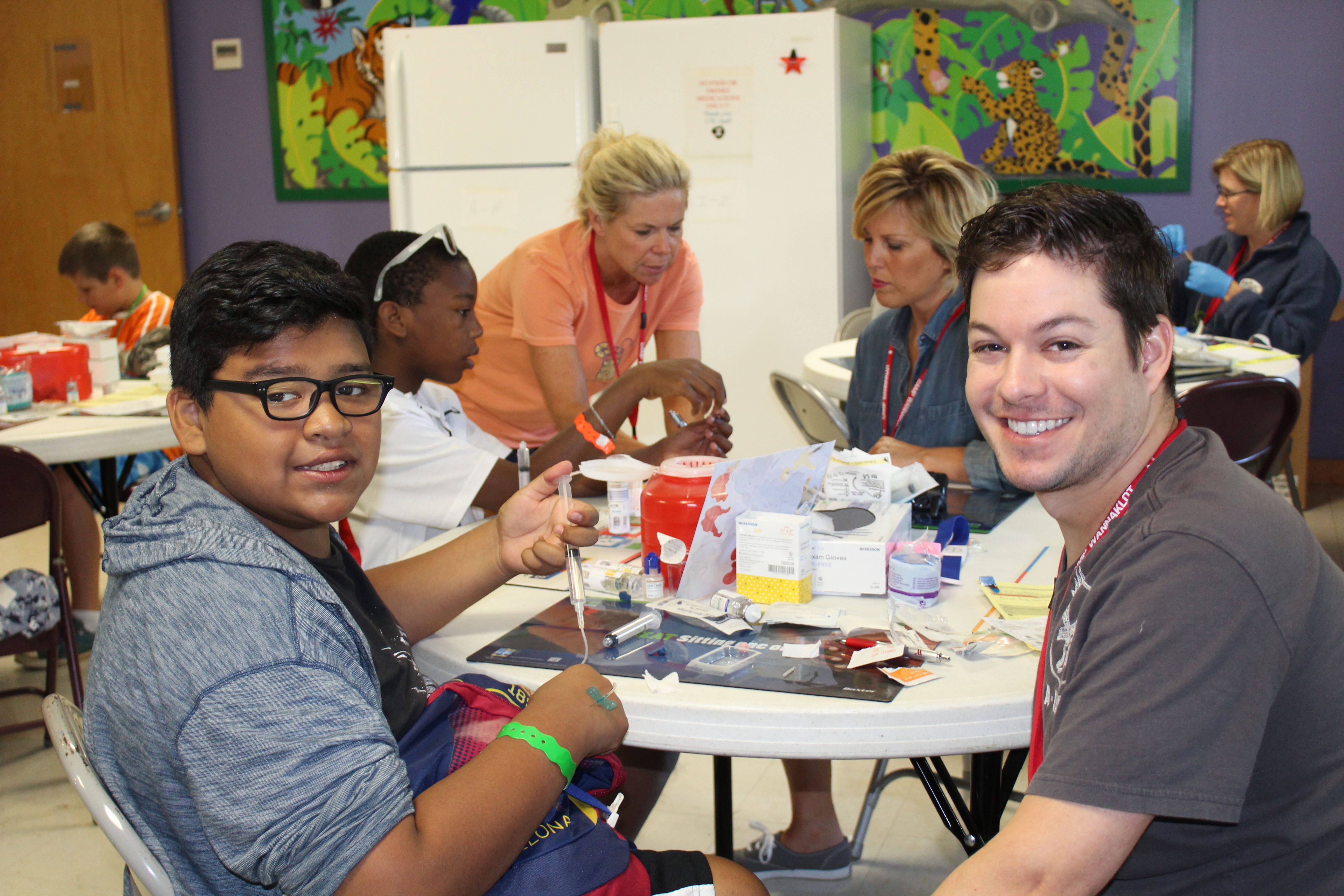 his 11th anniversary in the field of nursing this month. He learned at an early age how fulfilling he found helping others, and we are glad he has chosen HoG to help those with an inherited bleeding disorder. Here is his story.
Q: What territory do you serve?
A: Central Georgia and Metro Atlanta
Q: Why or how did you get into nursing?
A: My father was involved in a skydiving accident and sustained major injuries. I was present at the scene of the accident. I was 13 years old at the time and witnessed the process - from him being stabilized in the ambulance to being admitted into the hospital. Throughout the course of several surgeries and his therapy appointments I attended. I discovered the joy of taking care of people during this process. I used to get excited to push him in his wheelchair and attend his physical therapy appointments daily. It was later in life that I discovered the fulfillment and love of service for others.
Q: How long have you been a nurse? Did you work somewhere as a nurse before joining HoG?
A: I've been a nurse for 11 years this May. I started my nursing career at St. Francis Hospital in Columbus, Georgia. I also worked at Northside Hospital in Columbus on the Inpatient Rehabilitation floor. My areas of work included Ortho/Spine, Med Surg, Oncology, Inpatient Infusion, Post Anesthesia Care, and Inpatient Rehabilitation.
Q: What do you enjoy most and/or what are you most proud of in your role at HoG
A: I enjoy mostly working at HoG because I get to see the clients grow. It's not often in nursing you get to see this process. Also, I enjoy working closely with the families building a strong bond. I am very proud to work for a company with high ethics and focus on community service.
Q: What do you think is the most important contribution of nurses to the inherited bleeding disorders community or as a whole (beyond the inherited bleeding disorders community)?
A: The most important contribution to me is educating the client on bleeding disorders - to train clients to be independent so they can enjoy activities that they are able to do. I inform them that HoG is here to assist them and educate families to advocate for their safety. An important contribution to nursing overall is to be supportive of the patients physical and emotional needs. Yes, nurses are here to restore your health, but it goes much deeper than physical care and medication.