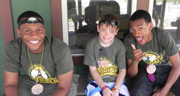 HoG needs volunteers for camp and special events. Can you help?
READ MORE
Scholarships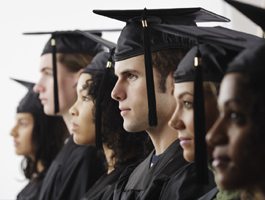 For a person who has a bleeding disorder, a college degree can make the difference between a comfortable life with medical insurance and a struggle to find resources to pay for clotting factor.
Each year, HoG awards the John Youtsey Memorial Scholarship to Georgia residents affected by hemophilia or other bleeding disorders and to students who have lost a parent to complications from a bleeding disorder. Through this program, HoG provides financial assistance to clients who are motivated and talented but lack the resources to achieve their educational goals.
With your contribution, we can continue to help our clients create a better future. Please consider making a tax-deductible donation to the scholarship fund today. Use our secure online donation system or simply mail your check to Hemophilia of Georgia.
To help our clients get the education they need, Hemophilia of Georgia has provided over $950,000 in scholarships to more than 350 students in the past several years. You can make a life-long difference for a deserving student by contributing to the scholarship fund today.
Here's what recent recipients had to say about the difference the scholarship has made in their lives:
"Because of this scholarship my dreams are coming true!"
"This scholarship means that I can afford to go to school."
"Means a lot to me because it helps me to get a great education and accomplish my goals."
"It gives me the opportunity to continue my education."
"The scholarship gives me the opportunity to be financially secure for the rest of my life."
"Thanks so much for giving me this opportunity to further my education and giving me a head start towards my career."