Scholarships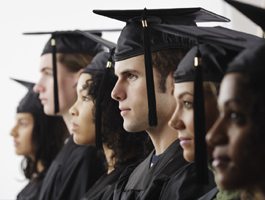 For a person who has a bleeding disorder, a college degree can make the difference between a comfortable life with medical insurance and a struggle to find resources to pay for clotting factor.
To help our clients get the education they need, Hemophilia of Georgia has provided over $975,000 in scholarships to more than 350 students. You can make a lifelong difference for a deserving student by contributing to the scholarship fund today.
With your contribution, we can continue to help our clients create a better future through our scholarship program.