Horizons in Hemophilia, August 2015
In June, Dr. Paul Monahan of the University of North Carolina Chapel Hill presented results from the clinical trials of BAX 335 during a presentation at the International Society on Thrombosis and Haemostasis Congress in Toronto.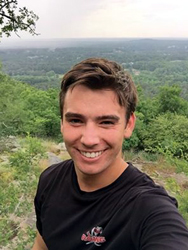 Summer has been a busy time for Jacob and Chris as they train and fundraise for Row for Hemophilia. The dynamic duo was featured in a July article in the Marietta Daily Journal.
In keeping with HoG's tradition of always "being on the lookout" for individuals with a particular skill or educational background who would be a benefit to our Board of Directors and, ultimately, the bleeding disorder community, I'm pleased to introduce you to Andy Wurtzel, the latest addition to HoG's Board of Directors.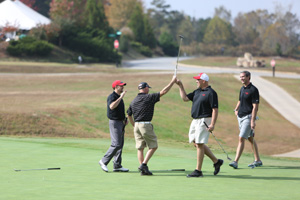 Individuals, teams and sponsors are invited to celebrate and congratulate the Atlanta Braves on 50 years in Atlanta at the 33rd Annual Hit 'Em for Hemophilia Golf Tournament on Tuesday, October 27 in Milton, Georgia.
We are happy to announce our newest member of the Mighty Sticker Club: Collin J. Collin has been very active in attending and participating in many HoG activities through the years. He has attended Camp Wannaklot for the last eight summers.
Camp Wannaklot was another big success. Many campers who are reluctant to learn to self-infuse overcome those fears at camp. While in this group setting, they begin to realize they are not alone in this venture.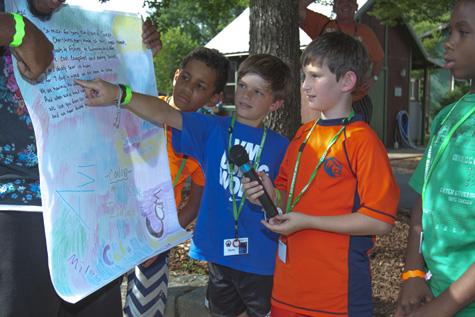 Campers and volunteers enjoyed a fun-filled week at Camp Twin Lakes in Rutledge. Camp Wannaklot celebrated its 22nd season of serving kids who have hemophilia or another inherited bleeding disorder.
Dear HoG: I recently saw one of your articles about the benefits of bringing brothers and sisters to the Hemophilia of Georgia family camp. How often do you have these camps?
Sincerely, Interested Parent
View the clinic schedules for the Georgia Hemophilia Treatment Centers.
Have you read HoG's Blog?