Horizons in Hemophilia February 2010

February 2010
Health Insurance Reform - The Most Important Improvement in Hemophilia Care Since Factor Concentrate
Older men with hemophilia often describe life before factor concentrate as "being tied to the emergency room." Any time they had a bleed, they had to go to the hospital, wait for cryoprecipitate to be prepared, get hooked up to an IV, and sit and wait for it to flow into their bodies. Hemophilia dominated many aspects of their lives. Now that safe and effective treatment is available for hemophilia, people with the disorder have been freed from the emergency room. But the high cost of treating hemophilia has left them tied to a system that still restricts their lives - our current system of health insurance. Read more about insurance reform.
Hemophilia of Georgia Pharmacy Receives Accreditation from ACHC
Hemophilia of Georgia proudly announces its award of accreditation status by the Accreditation Commission for Health Care, Inc. (ACHC) for its pharmacy services. Achieving ACHC accreditation demonstrates HoG pharmacy's commitment to meeting high standards of care. Read more about accreditation.
Recap: World Federation of Hemophilia Project 2009
The World Federation of Hemophilia (WFH) received the largest humanitarian aid donation in its history during 2009 when Wyeth, now a part of Pfizer, pledged more than 40 million units of Refacto to the program. Read more about how HoG is helping the WFH.
Teen Retreat 2010
Thanks to the people who use the HoG pharmacy, grant funding from Speedway Children's Charities, and support from CSL Behring, Hemophilia of Georgia was able to host 28 teens and 9 adults for our annual Teen Retreat held January 16-18, 2010. The retreat was held at Camp Will-A-Way in Winder, Georgia and this year the teen retreat was all about youth leadership development. Read more about the Teen Retreat.
Attention High School Seniors!
The class of 2010 will be graduating at a time when the job market is especially challenging. A high school diploma is essential but by itself is not always enough to compete in today's job market. Unemployment among teens now stands at 40%. Young adults who don't attend college or technical school often find themselves without health insurance coverage. Yikes! Let's face it, when you have a bleeding disorder, health insurance is your best friend. Read more about scholarship opportunities.
Client Spotlight: Lauren
Lauren, age 11, knows that life is a lot like golf. Having an upbeat attitude greatly increases your chances of success. Lauren started playing golf 4 years ago. Before long she was bringing home trophies and medals. Read more about Lauren.
Camp Wannaklot
Camp Wannaklot will be held July 18-23, 2010. During this fun-filled week campers ages 7 to 17 will make new friends, enjoy a traditional summer camp experience, and learn more about living with an inherited bleeding disorder. Read more.
Dear HoG:
My 10 year old son has hemophilia and Hemophilia of Georgia has been an incredible source of support for him and my family. We have attended family camp and our son went to Camp Wannaklot this past summer. Your organization does so much for my family that we would like to make a donation to HoG. What are some of the donation opportunities available?
--Very Appreciative
Read HoG's response to Very Appreciative
Are You in Pain? Speak Up!
Speak Up ™ is a patient safety initiative developed by The Joint Commission and the Centers for Medicare and Medicaid Services. This national campaign urges patients to take a role in preventing health care errors by becoming active, involved and informed participants within their own health care team. Read more.
Hoops for Hemophilia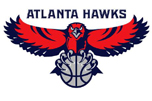 Basketball lovers have the chance to attend an Atlanta Hawks game AND raise money for Hemophilia of Georgia. HoG has joined forces with the Atlanta Hawks to present the Hoops for Hemophilia Awareness night at the Atlanta Hawks game on March 19, 2010. Read more.
Ladies - Take Care of Your Hearts
February is not only the month we honor those we love with all of our hearts, but it is also American Heart Health month. That means it is time to take care of yourself so you will be able to care for those you love. Read more about heart health.
Client Dinner Photos
View photos from recent HoG client dinners.
Clinic Schedules
View the clinic schedules for the Georgia Hemophilia Treatment Centers.
Physician-to-Physician Hotline
Provide the Physician-to-Physician Hotline telephone number to doctors who have questions about treating people who have bleeding disorders.
---
Hemophilia of Georgia is not engaged in the practice of medicine and does not endorse or support any particular factor concentrate or treatment protocol. HoG recommends that you consult with your physician prior to starting any course of therapy. Occasionally HoG disseminates information on new treatments or therapies. HoG shares this for informational purposes only and makes no claim as to its accuracy or effectiveness.